This article contains spoilers for the Fast X. Fast and Furious 10 director Louis Leterrier reveals how the famous feud between Vin Diesel and Dwayne Johnson was resolved in order for the latter to return to the franchise in a mid-credits scene at the end of the new movie.
As we say in our Fast X review, the latest adrenaline-fuelled adventure for the Fast and Furious cast is one of the best movies in the whole series as Dom and the crew come up against their most intimidating adversary yet: Jason Momoa's Dante.
To fight back against Dante lots of the best Fast and Furious characters from throughout the action movie series' history return, including Dwayne Johnson as Luke Hobbs. Now that the Fast and Furious 10 release date is here, fans will get to see The Rock's return for themselves, which comes as a huge surprise given the actor's reported feud with Vin Diesel.
Now, speaking with THR, Leterrier has explained how he managed to secured peace between the two Hollywood icons and get Dwayne Johnson back into the franchise. Check out what he had to say:
"The peace treaty … I kind of [brokered it]. We all did. Ultimately, the movie did. I didn't know Dwayne, personally, but we reached out to Dwayne and Dwayne's team. We sort of looked at each other from across the room and winked a few months back, saying, "We should work together.""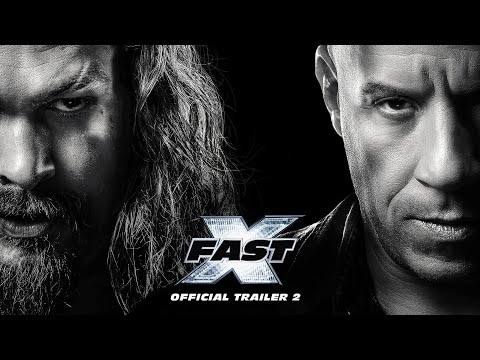 Leterrier continued, "And then I had this idea and I presented it to the producers and the studio. And then we reached out to Dwayne and his team and said, "Just come and watch the movie. You have to love the movie first."
"So he came to see the movie and really loved it," revealed the Fast X director. "Then we started talking. It was very smooth, and frankly, as a fan, I could not conceive continuing the franchise without either Dwayne or Gal Gadot. This franchise was built by actors and characters. The set pieces are wonderful. They keep you entertained and keep you shoving popcorn in your mouth, but the characters make this franchise what it is."
With the past disagreements between Vin Diesel and Dwayne Johnson now seemingly set to one side, the road is clear for Johnson to play a significant role in Fast and Furious 11. Perhaps, we'll even get a Hobbs and Shaw 2.
For more Fast X coverage, learn more about Fast and Furious 10 budget, find out how to watch Fast X, and check out everyone who dies in Fast X. Or, take a look at our picks for the best Vin Diesel movies and the best Dwayne Johnson movies.