It's the second day of D23, and the announcements won't stop coming. Today we'll be hearing all about Disney's plans for Star Wars, the Marvel Cinematic Universe, and James Cameron's Avatar as well as much, much more.
To kick things off, Kathleen Kennedy came on stage to tell us a little about Star Wars and Lucasfilm.
Lucasfilm D23 announcements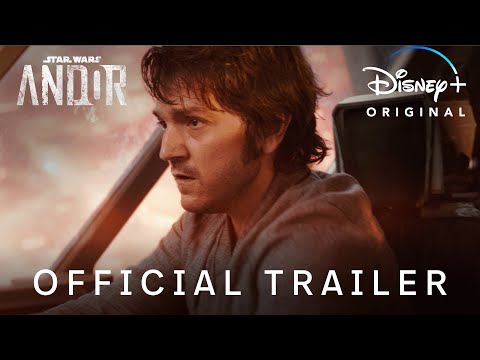 Andor Trailer
Kennedy described Andor as a "24-episode spy thriller" and promised that the second season was very close to finishing production. Diego Luna meanwhile said that the sci-fi series was about the "awakening of a revolutionary."
The cast and crew of Andor also shared a brand new trailer ahead of the three-episode premiere (Watch it above). We also got our first look at the "Phase 2 Clone Troopers", which sounds a bit ominous.
Willow Trailer
Next up was Willow and Warwick Davies himself was on stage with the new cast, including Joanna Whalley, Erin Kellyman, and Ellie Bamber. Christian Slater also turned up to announce that he will star in the upcoming fantasy series.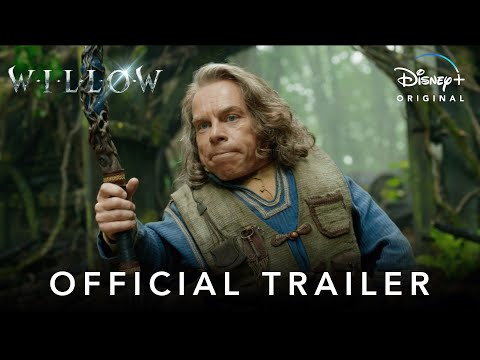 "Getting to a part of this show was an absolute dream come true," he told the audience. "I've grown up watching [Warwick]". Slater promised that his character will be fun but joked shooting in the UK was a bit cold and rainy. We also got our first look at the new series (Watch above).
Finally, we learned that Willow will be available to stream on Disney Plus from November 30, 2022.
The Bad Batch season 2 release date
It was announced at D23 2022 that The Bad Batch season 2 will premiere on January 14, 2023. Dave Filoni said that the second season will be 16 episodes long with a 2-episode premiere.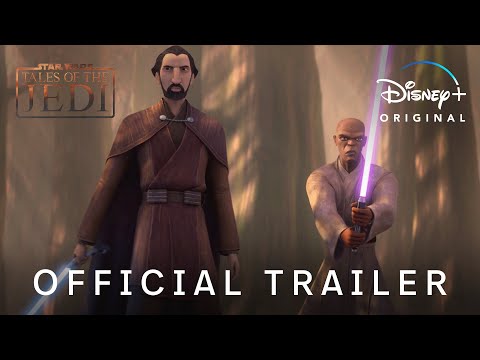 Tales of the Jedi Trailer
We also learned that Tales of the Jedi will debut on October 26 2022. There will be six episodes in total, three focusing on Ahsoka Tano and three on Count Dooku. Unsurprisingly it also got a trailer, which you can watch above.
Ahsoka Update
Jon Favreau then joined Filoni on stage to talk a little about the upcoming Ahsoka Star Wars series. Favreau praised the work Filoni was doing on the show, in particular the action.
"I get to be down there in the set with Dave," he said [via TotalFilm]. "It's remarkable what they're able to accomplish… seeing the lightsaber battles come to life, it's amazing action."
Skeleton Crew update
That stage was getting a bit crowded at this point because the Spider-Man movie director Jon Watts came on stage to talk about Skeleton Crew.
First look at Jude Law in Jon Watts' 'STAR WARS: SKELETON CREW'. #D23Expo pic.twitter.com/RGG2n790HM

— DiscussingFilm (@DiscussingFilm) September 10, 2022
The show apparently finished filming on September 9, 2022, and they gave us our first look at Jude Law in the show. He's as handsome as you'd expect.
The Mandalorian season 3 release date and trailer
Rick Famiyuwa, the new Mandalorian executive producer, then appeared to tell us a little bit about ol' bucket head's next adventure. Famiyuwa spoke about how George Lucas had informed him as a filmmaker.
The stories of Star Wars have shaped my life as a person and a filmmaker," he said [via TotalFilm]. "It's been an incredible full story moment to be able to tell stories in this world."
The Mandalorian season 3 cast then joined Famiyuwa on stage to talk about the new series. Giancarlo Esposito took the opportunity to tell us a little bit about what we'll see from Moff Gideon in the upcoming series.
"You haven't seen Moff be vulnerable before," he said [via Discussing film]. "Only you can supply yourself with the patience to find out what comes next."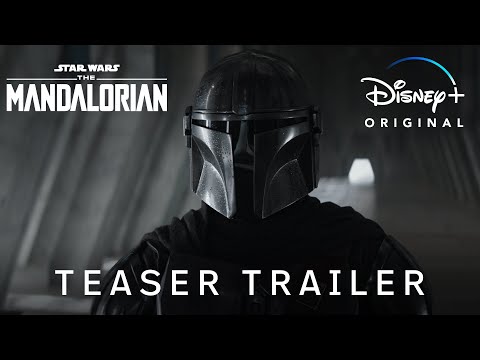 Katee Sackhoff, meanwhile, was playing hypeman (person?) for the TV series promising an exciting and crazy season. "I've played this character for almost ten years now," she said. "I'm so excited for you guys to see this season because I've seen it, and it's crazy."
Oh, and we got a trailer that you can watch above. We also learned that The Mandalorian season 3 will debut on February 2023. Also, Babu Frick is going to be in the show, and if he's on-screen with Grogu, we may just explode.
Indiana Jones 5 update
James Mangold then shuffled on to talk about the upcoming adventure movie, Indiana Jones 5. The attendees at D23 were shown exclusive footage of the film that we won't get to see for a while, unfortunately.
Apparently, though, there were plenty of chases which is… something. It clearly meant something to Harrison Ford, who reportedly broke down in tears after seeing the trailer, promising the audience, "This is it, I'm not falling down for you again!"
Next up was Marvel, and they kicked things off with a live performance of Steve Rogers, the Musical from Hawkeye… yes, really.
Marvel Studios D23 announcements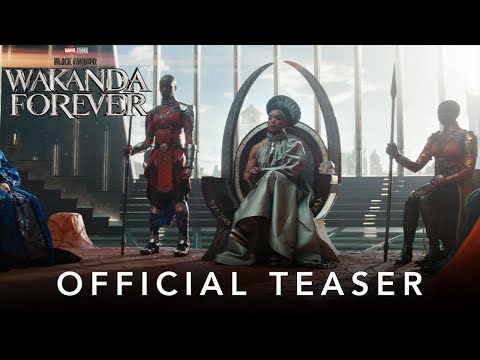 Wakanda Forever update
The panel began with the most anticipated Marvel movie of the year, Black Panther 2: Wakanda Forever. Director Ryan Coogler was there with some exclusive footage, but whatever had was just for D23 audiences, so don't expect to see footage online.
Coogler did, however, share a little about the upcoming action movie. He explained he's still editing the film but said that the film is about the rest of the world trying to capitalise on Wakanda's resources while the country is at its weakest.
Apparently, the exclusive footage saw Queen Ramonda (Amanda Bassett) attempting to face off other countries' growing curiosity in Wakanda's Vibranium supplies.
Winston Duke, who plays M'Baku, then appeared to share his excitement for the film. "I'm excited for everyone to see Wakanda after Infinity War and Endgame," he said [via Total Film]. "I'm excited for everyone to see the family and see the family grow."
Ironheart update
Ironheart was up next, and as Ryan Cooogler's exec producing the series, he's debuted a D23 exclusive teaser (Sorry, we didn't expect so many exclusive trailers).
They finally confirmed that Anthony Ramos is playing The Hood, which we already knew, but still, it's nice to make things official. Ramos described his character as "a complex guy who kicks ass", and apparently, the series will be about the clash of magic and tech.
Ant-Man 3 update
Then it was time to celebrate Marvel's smallest hero; that's right, it's Ant-Man and the Wasp: Quantumania time. Paul Rudd, Evangeline Lilly and Jonathan Majors all appeared on stage to mock Rudd for being voted World's sexiest man (let's not get into it).
Getting away from his general sexiness, Rudd claimed Ant-Man 3 is unlike anything you've seen before and claimed it's "bananas". Apparently, the MCU movie will tie into Avengers 5: The Kang Dynasty (which is unsurprising considering which Marvel villain takes centre stage in Ant-Man 3).
Let's be honest, though. We've heard all this before. The real news is that Randal Park is returning as Jimmy Woo, who we last saw in the Marvel series WandaVision.
We also learned that Ant-Man 3 will see Scott Lang (Rudd) forced to do a heist for Kang, who's holding Cassie hostage.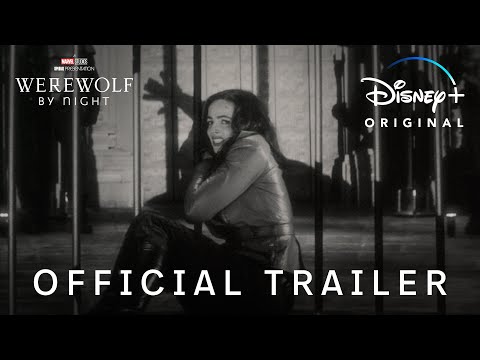 Werewolf by Night trailer
The rumours were true Werewolf by Night is coming! Michael Giacchino, who's best known for his musical work is, directing while Gael Garcia Bernal and Laura Donnelly will lead the cast.
We also got a trailer, which is very exciting news (watch it above), and it's in black and white, which is fancy. We also got a brief glimpse of Man-Thing which will make some very niche fans very happy.
Secret Invasion Trailer
We got out first look at Secret Invasion, which looks absolutely fantastic and surprisingly tense.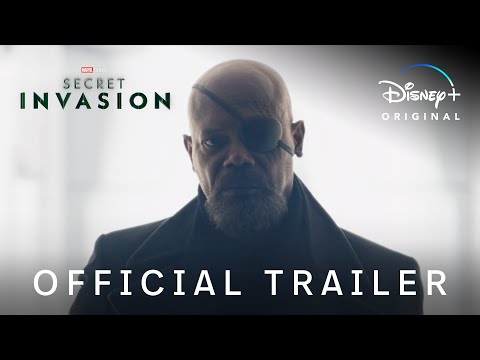 It seems that Nick Cage (Samuel L Jackson) is going to have his hands full with a faction of dastardly Skrulls.
Armour Wars update
Don Cheadle says that Secret Invasion will lead into Armour Wars, which will see Tony Stark's tech fall into the wrong hands.
Loki season 2 cast news
Tom Hiddleston was onstage next to tell us all about Loki season 2, and it sounds very exciting. Ke Huy Quan is set to join the Loki cast in an undisclosed role, and he even made a joke about Indiana Jones because, of course, he did.
Fantastic Four news
The rumours are true Matt Shakman is indeed directing Fantastic Four, but that's apparently all the info we're getting. Sorry if you were hoping for casting news.
Echo update
Footage from the upcoming Hawkeye spin-off Echo was shown, and it was confirmed that Vincent D'Onofrio's Kingpin is not dead. The character will return for Echo but appears to be seriously injured after the Hawkeye finale.
To bring Fisk and Maya back together again was an absolute thrill," said D'Onofrio. "I really had no idea the extent of [Alaqua's] talent, we had some crazy scenes."
Daredevil update
Charlie Cox came on stage to show off the new Daredevil: Born Again logo and said he's excited to play the character once again. We really can't wait for Daredevil season 4, so here's hoping it lives up to the hype.
Captain America 4 gets a villain
Along with a new logo, Marvel announced the villain of Captain America 4. Tim Blake Nelson will reprise his role from The Incredible Hulk and appear as The Leader in Captain America: New World Order.
"Marvel is part of cinema history, said Nelson. "So to be coming back is an honour."Carl Lumbly will also return as Isaiah Bradley, who we last saw in The Falcon and the Winter Soldier. Danny Ramirez will also return as the new Falcon.
The Thunderbolts roster announced
Bucky, Yelena, Red Guardian, Ghost, Taskmaster, Val, and US Agent will make up the MCU's Thunderbolts team. The film will begin shooting early next year.
The Marvels
All three of The Marvels' main stars, Brie Larson, Teyonah Parris, and Iman Vellani, along with director Nia DaCosta, appeared on stage to introduce footage from the film.
The footage was exclusive to D23 but apparently built on the Ms Marvel post-credit sting and, according to Total Film, hinted at of plenty of body-swapping fun. Apparently, the film will revolve around the three characters swapping places whenever they use their powers, leading to them teaming up to fix things.
Also, Goose the cat is back, which pretty much guarantees I'll be watching. James Cameron then stopped by to chat about Titanic 2. Nope, only joking; he had an Avatar update.
Avatar ANNOUNCEMENTS

Avatar 4 starts filming
Avatar 4 has apparently started filming if you care, which you should.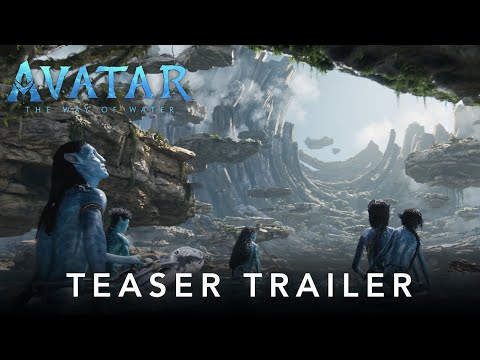 Avatar casting updates
Stephen Lang has explained how his character returned from the dead, saying, "you can't keep a good marine down", while Sigourney Weaver has admitted that only Cameron would be bonkers enough to let her play Jake Sully's teenage daughter.
3D Avatar 2 footage
3D glasses were handed to the audience ahead of the footage screening. Apparently it was breathtaking but the footage was exclusive to the D23 audience.