When is the Black Panther 2 release date? When Chadwick Boseman tragically passed away in 2020, it was a huge blow to his family, friends, co-stars, and everyone who appreciated the presence he brought to the big screen.
Boseman is irreplaceable, but because the MCU continues to march on with MCU Phase 4, the question has to be asked about how Boseman's passing will affect the Black Panther sequel. Will Marvel use a CGI double? Will T'Challa die and pass the mantle on to Letitia Wright's Shuri? However it happens, Ryan Coogler has a difficult job ahead of him. Thankfully it seems he has a well thought out plan for the second film, which is titled Wakanda Forever. It's a fitting name that references the iconic war cry used by T'Challa in the superhero movies.
Although it'll be quite sometime before the MCU returns to Wakanda on the big screen, we already know a little about what to expect from the sequel when it eventually arrives. Want to know the Black Panther 2 release date, and everything else about the action movie? You've come to the right place.
Black Panther 2 release date
Marvel has announced that Black Panther 2 will release in theatres around the world on November 11, 2022. At first, it was set for July 2022, before getting delayed.
A Marvel sizzle reel revealed the initial date. It starts with an emotional narration from Stan Lee himself who says: "I love being with people. It's the most incredible thing in the world" before the footage uses various clips from across the MCU to point out that these movies are often best witnessed on the big screen.
Wakanda Forever! Best adventure movies
The footage quickly ramps up the excitement, including footage from the opening night of Avengers: Endgame where Captain America (Chris Evans) picks up Mjolnir… Chills. And then the montage confirms a number of release dates for future Marvel movies.
The video reveals Black Panther: Wakanda Forever's release date. This date was later changed to November 11, 2022 after Marvel and Disney shifted the entire Phase 4 line up.
What's next? Marvel's Phase 5 explained
The sequel started production in Atlanta back in June 2021, according to Variety. Kevin Feige also told the outlet: "It's clearly very emotional without Chad. But everyone is also very excited to bring the world of Wakanda back to the public and back to the fans." He also added, "We're going to do it in a way that would make Chad proud."
There were some concerns that the film may be further delayed after Letitia Wright was injured on set. Production took a break while she recovered from those injuries with filming eventually resuming in January without the need for further delay.
What will happen in Black Panther 2?
Once again, the glaring question about Black Panther: Wakanda Forever is how Marvel Studios will deal with the loss of Chadwick Boseman.
Although the plot is still being kept under wraps, Executive Producer and Marvel President Victoria Alonso explained to Deadline that the film won't use a digital double for the character, saying "There's only one Chadwick."
Top picks: The best MCU series
It's clear that the sequel won't shy away from the loss of Chadwick, which suggests T'Challa will also die or leave the MCU in one way or another. Many fans suggested that Shuri should be the one to become Wakanda's leader, much like the comics where she steps into her own Black Panther costume.
But one thing we know for certain is that Dominique Thorne will be introduced as Riri Williams A.K.A. Ironheart. That's right, Iron Man's successor is coming to the MCU well before she gets her own Disney Plus TV series.
Vibranium: Best science fiction movies
For anyone not familiar, Riri is an incredible genius who builds her own Iron suit of armour while studying at MIT. Kevin Feige told ComicBook.com that Thorne started filming her scenes for Wakanda Forever at the back end of August.
We also know that Namor the Submariner will arrive in the sequel as the film's villain, which was finally confirmed when Tenoch Huerta made an appearance at San Diego Comic-Con.
Black Panther 2 trailer
The first trailer for Black Panther dropped on July 24 at San Diego Comic-Con. It doesn't give much away, but it does tease the rise of a new, as of yet unknown, Black Panther. With incredible visuals and what promises to be an emotional journey, we can't wait for this one!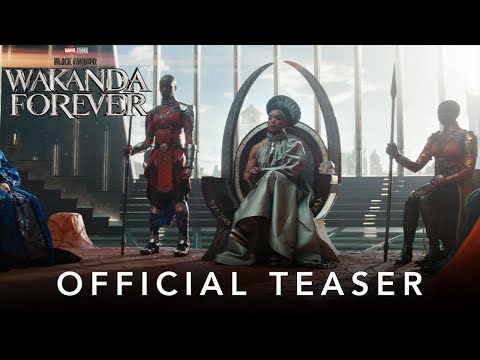 The second Black Panther 2 trailer arrived in October, teasing the war between Wakanda and Talocan. There's a lot of action, and right at the end, we see the new Black Panther.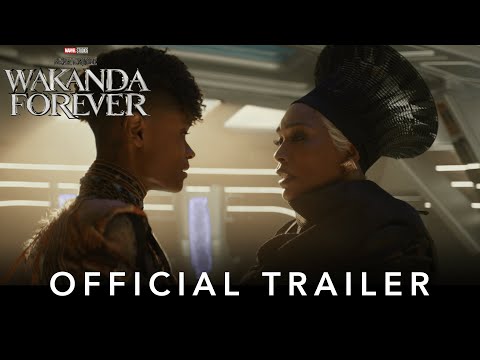 Who's in the Black Panther 2 cast?
It's been confirmed Marvel isn't recasting T'Challa following Boseman's passing. Nate Moore, Marvel Studios producer, told the Ringer-verse podcast it just wasn't something the studio could do.
"You will not see T'Challa in the MCU 616 universe," Moore says. "We couldn't do it. I will say when Chad passed, it was a real conversation we had with [director Ryan] Coogler about what do we do. And it was a fast conversation. It wasn't weeks, it was minutes of we have to figure out how to move this franchise on without that character."
This also likely rules out Ryan Coogler using archive footage of the star in a brief flashback or a memorial scene at some point in the story.
The confirmed Black Panther cast so far:
Letitia Wright as Shuri
Winston Duke as M'Baku
Angela Bassett as Queen Ramonda
Danai Gurira as Okoye
Lupita Nyong'o as Nakia
Martin Freeman as CIA operative Everett Ross
Michaela Coel as Aneka
Tenoch Huerta as Namor
Snikt! How to watch the X-Men movies in order
As we mentioned earlier, Dominique Thorne is set to appear in the MCU for the first time as Riri Williams. Interestingly, British star Michaela Coel (I May Destroy You) and Narcos actor Tenoch Huerta have also joined the cast, with Coel playing Aneka, a Dora Milaje trainer, while Huerta is the lord of the seven seas Namor.
That's all we know about the upcoming Black Panther 2. The release date is very near now, so the answers to any lingering questions will be set to reveal themselves very, very soon.