What's the Wonder Woman 3 release date? The Amazonian Princess is back! Or at least, that's according to Gal Gadot. What adventure Wonder Woman is going to take on next remains to be seen, but many fans will be thrilled to know that she is, in fact, coming back… maybe.
A third Wonder Woman movie as part of the new DCU slate headed by James Gunn, titled Chapter 1: Gods and Monsters, looks like it could be on its way. We have our hopes set that the new era will produce some of the best superhero movies to come and that these new movies will revitalize some of the best DC characters after years of stagnation.
A new Wonder Woman movie would conclude the originally intended trilogy, which began back in 2017 and starred Gal Gadot. So, what can we expect from her next appearance, and when will it land? Read ahead for all you need to know about the Wonder Woman 3 release date.
Wonder Woman 3 release date speculation
Early 2026 is the soonest we can currently expect Wonder Woman 3 to release in cinemas. That pessimism is based on a few factors, including the fact that Wonder Woman 3 has not actually been confirmed as a part of Gunn's plans for the DCU.
Going back to the start, a third Wonder Woman movie was in development with Gadot and original director Patty Jenkins, but news broke in December 2022 that the script was passed on by Warner Bros executives. After this, Jenkins left the project.
However, as the Gunn era was beginning to roar into life, Gal Gadot suggested that Wonder Woman 3 was a part of his plans, saying [via ComicBook.com]: "[Wonder Woman]'s so close to and dear to my heart. From what I heard from James and from Peter is that we're gonna develop a Wonder Woman 3 together."
The rollercoaster doesn't end, though. Just a week after Gadot's comments were published, Variety reported from 'sources with knowledge of the situation' that Gunn and Safran had no such plans, and that Wonder Woman 3 is not in active development with Gadot or anyone else. It's the Henry Cavill post-Black Adam debacle all over again.
With the Gods and Monsters slate already firmed up, there are plenty of other projects for the folks at DC to finish up before they add further movies. Already in the works are movies such as Superman: Legacy, The Brave and the Bold, and Supergirl: Woman of Tomorrow.
If we had to guess, we'd say that WW3 would be tagged onto this schedule, and since The Brave and the Bold release date is slated for 2025, it makes sense that Wonder Woman would probably jump onto the big screen in 2026. That is, if it arrives at all.
Who's in the Wonder Woman 3 cast?
The official cast is yet to be confirmed for Wonder Woman 3, and there have been been conflicting stories about whether it's going ahead at all – with our without Gal Gadot.
Since it was originally Gadot's trilogy, it makes sense that they would bring her back to round things out. The past Wonder Woman movies have seen plenty of big names in supporting roles, such as Chris Pine, Pedro Pascal, and Kristen Wigg.
Since Pine's Steve Trevor starred alongside her in the first movie and came back in a slightly alternate form in the second, we're really, really hoping that he comes back for the third movie. After all, a large part of Diana's arc has been her love for Steve, so we'd like some closure on that, please. (Yes, we know he's technically dead, but that hasn't stopped anyone in these movies before.)
Here's the expected Wonder Woman 3 cast list:
Gal Gadot as Wonder Woman/Diana Prince
Chris Pine as Steve Trevor
What's Wonder Woman 3 going to be about?
Considering how early in the game it is, there's no Wonder Woman 3 plot just yet, but we imagine it will see Diana navigating another era of human history.
Wonder Woman 1 was set in 1918 during World War One, and Wonder Woman 2 was set in 1984, so we would expect another time jump. Part of Diana's journey has always been how she views the human world and the naivete that she often exhibits.
Perhaps the next part of the story will take place in the '90s when technology was heavily advancing. It could take a page out of Mission Impossible: Dead Reckoning's book and feature a movie villain that threatens a technological takeover. Either way, there's plenty of potential for her to interact with various periods of human history.
Or alternatively, it could skip ahead to the modern day. The last time we saw her was when she lent a brief helping hand to Batman and The Flash in the latter's recent solo outing, so we know she's around. Since it would be the final movie in the trilogy, perhaps it will end with her renouncing her superhero status and returning to her home, Themyscira, to lead the Amazons.
Is there a trailer for Wonder Woman 3?
There's no trailer for Wonder Woman 3 yet since it's not begun production. If things come to fruition, then we'd expect a trailer to drop in late-2025/2026.
We'll be sure and keep you updated on matters of trailers and teasers. In the meantime, you can revisit our favorite scene from the first Wonder Woman movie below.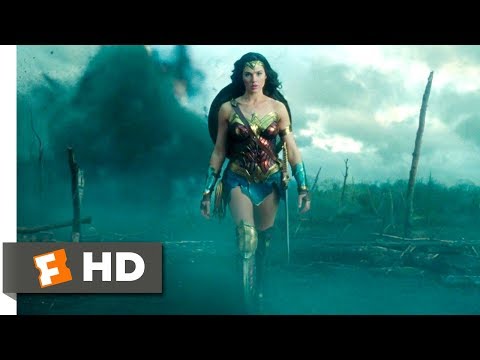 Where can I watch Wonder Woman 3?
As with most big-budget superhero movies these days, we'd expect Wonder Woman to have a theatrical-only release at first.
The original movie was an unprecedented success and earned over $822 million at the box office. In that sense, it remained one of the best movies in DC's arsenal. Although the sequel failed to break even, we think that DC would try and emulate the success of the first one and bank on the fan loyalty that was established back in 2017.
After this, it'll no doubt end up on Max a few months after release, the streaming service where most of the DC movies go.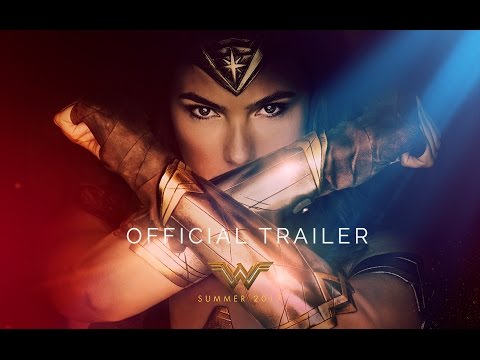 That's everything we know about Wonder Woman 3 so far. To refresh your memory of the DC canon, why not watch all the DC movies in order? You can also get to know the best DC villains and take a look at all the best war movies and best action movies to watch now.
Plus, see what else lies ahead with our guides to the Aquaman 2 release date, Superman Legacy release date, and our Blue Beetle review, as well as our interview with the movie's director. You can also check out our feature to see why we think DC has doubled down in the wrong direction.