What is the Supergirl Woman of Tomorrow release date? The newest era of DC Comics storytelling on cinema and television screens is upon us, and brings a whole new incarnation of Kal-El's powerful cousin Supergirl.
James Gunn's announcement of Chapter 1 Gods and Monsters as his first segment of the DC Universe unveiled a huge selection of superhero movies and TV series heading to screens in the next few years. There are plenty of DC movies to keep up with as the franchise unfolds, as the rival comic book company aims to match up to the MCU movies that have dominated cinema for years.
One of those new movies is Supergirl Woman of Tomorrow, which will introduce Kara Zor-El to the roster of DC characters arriving on the big screen. Here's everything we know about the Supergirl Woman of Tomorrow release date, and the plot and cast for the upcoming action movie.
When is the Supergirl Woman of Tomorrow release date?
As of March 2023, the Supergirl Woman of Tomorrow release date has not yet been confirmed. It's tough to speculate too seriously about when the movie might arrive, with so few DCU movies actually having confirmed release dates.
However, one of the few bits of firm planning we do know is the Superman Legacy release date, which is set for July 2025. It feels safe to assume that there will need to be a few years of separation between the introduction of a new Kal-El and a new Kara Zor-El. With that in mind, it feels likely that Supergirl's first adventure movie could arrive towards the end of the decade.
Supergirl Woman of Tomorrow plot speculation
The official Supergirl Woman of Tomorrow plot has not yet been unveiled, but James Gunn teased plenty of interesting details about the character's background in his announcement video. This version of Supergirl will be inspired by the Woman of Tomorrow miniseries released in 2021 and 2022, by Tom King and artist Bilquis Evely. In the story, Kar Zor-El meets an alien girl called Ruthye who is seeking justice in the wake of her father's death.
Gunn has been keen to praise King's input in his plan for the DCU, calling him "one of the architects of this entire situation", and suggested in his announcement that the differences between Supergirl and the Superman movies will be stark, with Supergirl Woman of Tomorrow set up as "a big science fiction movie epic".
Via DC.com, he said: "In our story, we have Superman who was sent to Earth and raised by incredibly loving parents. Kara was on Krypton. She was on a piece of Krypton that drifted away from the planet and she lived there for the first 14 years of her life in a horrible situation where she watched everyone around her die. So, she's a much harsher and more f***ed up Supergirl than you've been used to thus far."
If we'd been left to float in space for more than a decade like the saddest alien movie ever, we'd be pretty harsh and f***ed up too.
Who is in the Supergirl Woman of Tomorrow cast?
No one has been officially confirmed as part of the Supergirl Woman of Tomorrow cast. Colombian-American actor Sasha Calle is set to appear as Kara Zor-El in The Flash, but this character does not seem to bear any resemblance to the version Gunn has described for Supergirl Woman of Tomorrow. Given the time travel movie elements of The Flash – particularly around the Flashpoint source material – it would be a surprise if we saw that version of Supergirl again.
Fans of the Arrowverse on TV should also keep their excitement levels down, as it's very unlikely that Melissa Benoist will return after playing Supergirl on the small screen across six seasons of her eponymous drama series. Speaking to EW ahead of her final season, she certainly struck a note of farewell. "We've gone through so much on this show, and I think creatively we were all able to step back and say that we're really proud of everything we've done and it felt like the right time."
She was, however, keen to do a classic 'never say never' act. In a later interview with EW, Benoist said she was "not opposed to putting on the suit again and I know there probably will be opportunities". Well, opportunities don't come much bigger than a call from James Gunn, so let's not rule it out.
As we learn more about Superman Legacy and the rest of the DCU in its new form, we should have a better idea of whether any recurring characters could join the Supergirl Woman of Tomorrow cast.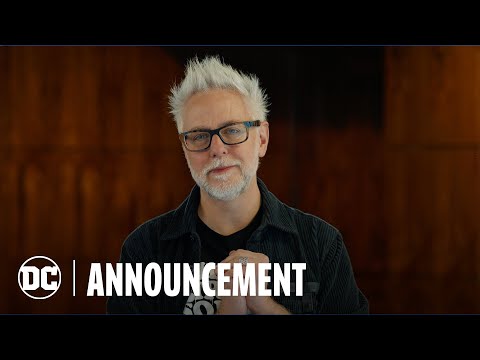 Is there a Supergirl Woman of Tomorrow trailer?
Sadly, there is no Supergirl Woman of Tomorrow trailer just yet as the movie has not begun filming. However, you can get some fresh info about the movie by watching James Gunn's announcement video (above) in which he lays out his plans for the future of the DC Universe on the big and small screens.
So that's it, everything we know about Supergirl Woman of Tomorrow. For more on DCU projects heading our way under the revamped regime, check out our guide to the Brave and the Bold release date, as well as 'Elseworlds' projects like The Batman 2 release date and the Joker 2 release date. You can also take a look at our guide to the best DC villains.