Zack Snyder's Justice League is once again the talk of the fandom, as Max (formerly HBO Max) appears to have wiped the superhero movie from its streaming service in Europe.
Zack Snyder's Justice League, casually referred to as the 'Snyder Cut', was released on HBO Max in 2021 following a widespread campaign by DC Universe fans. This is because Snyder was originally the director of 2017's Justice League, but was later replaced by Joss Whedon due to a bereavement.
Whedon's Justice League — which saw various DC characters like Aquaman, Batman, Wonder Woman, and Cyborg join forces — took things in a significantly different direction, which aroused interest in a director's cut showcasing Zack Snyder's vision for the film.
But for HBO Max subscribers in Europe, the Snyder Cut, which many consider to be one of the best movies of the DCEU era, is no longer available. This has led to an onslaught of criticism on Twitter. Many Snyder fans vowed to cancel their subscription following the move. However, at the time of writing, Zack Snyder's Justice League is still available for HBO Max subscribers in North America.
Still, fans on Twitter are calling the film's removal "fishy" and "petty," especially since it coincides with the removal of the Snyder Cut trailer from YouTube. But you can put your tin foil hats away, as the two issues are unrelated — the streamer confirmed to Screen Rant that the trailer was private due to a music licensing issue.
Nonetheless, with Batgirl being canceled by Warner Bros and various animated series being wiped by HBO Max, fans' frustration is understandable.
For more on the world of DC, check out our guides on how to watch the DC movies in order, Batman movies in order, and Superman movies in order. You can also check out listicles like the best Batman actors, best Superman actors, and best Joker actors.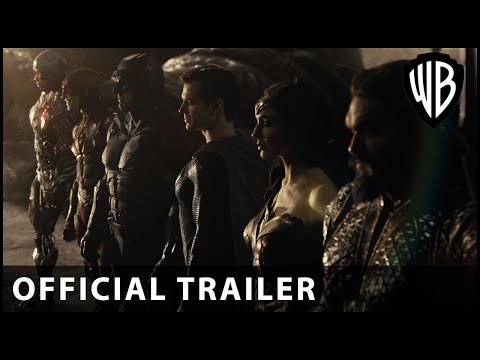 Or maybe you want to look into the future, in which case you can check out our guides to James Gunn's rebooted DC slate entitled Chapter 1 Gods and Monsters. We have everything you need, including guides on the Superman Legacy release date, Peacemaker season 2 release date, Waller release date, Swamp Thing release date, and Creature Commandos release date.
In the meantime, however, here's what we know about some of the new movies outside Gunn's DCU, including the Blue Beetle release date, Aquaman 2 release date, The Batman 2 release date, and Joker 2 release date.