What is the Waller release date? Since 2016, Viola Davis has brought the morally complex Amanda Waller to life. A key character in the DC comics, Waller is a high-ranking intelligence officer in the US Government.
At least, that's what she wants your first impression to be. Behind the scenes, Waller is also the architect of Task Force X — a top-secret team of incarcerated DC villains that are sent out on shady, top secret Government missions. But maybe you know Task Force X better by their other name: the Suicide Squad.
After various appearances in DC movies and a 2022 TV series, James Gunn and Peter Safran announced that Waller would be taking center stage in her own, self-titled solo series. But when is the Waller release date? Allow us to go through everything you need to know and more right here.
Waller release date speculation
Waller was announced in early January 2023, but as of June, we don't know the release date.
What we do know, however, is that it's the third project in Gunn and Safran's DCU chronology. This means Waller is like to have a late 2025 release window.
Waller cast speculation
Currently, only Viola Davis is confirmed to be returning to the series. However, Gunn also revealed that he's expecting some of the members of the Peacemaker cast to join the show, so we think it's fair to assume we'll be revisiting some of the surviving members of Task Force X. Here's our full speculative cast list:
Viola Davis as Amanda Waller.
Danielle Brooks as Leota Adebayo
John Cena as Peacemaker
Freddie Stroma as Vigilante
Waller plot speculation
James Gunn has said Waller will be a direct follow-up to Peacemaker season 1.
At the end of Peacemaker's first season, Task Force X was left in tatters. Still, it looked like Waller would evade responsibility for her part in the chaos until Leota Adebayo, her own daughter, grassed her up.
Determined to clear Peacemaker's name, Adebayo took the mic at the press conference and exposed Waller as the one behind the nefarious operation. With Safran clarifying that the Waller series would sit between Peacemaker season 1 and 2, we can assume that Waller will explore the immediate aftermath of Adebayo's revelation.
How will this revelation affect Waller? Will she be punished and held to account? Will the Task Force X she established in Peacemaker season 1 be disbanded for good? These are all questions we expect the Waller series to answer, but whatever happens, it's not good news for the A.R.G.U.S. leader.
Is there a Waller trailer?
There is no Waller trailer as of yet, and we don't expect one until filming has at least partially completed.
Still, you catch Viola Davis' character in action in the trailer for 2021's The Suicide Squad.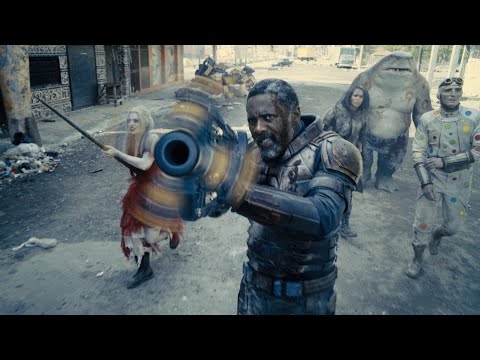 Where can I watch Waller?
It is not possible to watch Waller at this stage, but when it arrives, it will be on HBO Max.
This is because HBO Max is the streaming service that is home to all of Gunn and Safran's future DC projects. By the time Waller is out, we hope the streamer will be available in the UK too.
How many episodes of Waller will there be?
We think they'll be eight episodes of Waller based on the structure of previous DCU TV series like Peacemaker, but that's speculation on our part.
If you want to learn more about the next DCU movie, The Flash, then you should read our article explaining everything you need to know about The Flash release date; we've also got a list of everyone in The Flash cast, and you should definitely check out our guide answering the question, 'How fast is The Flash?'
To find out more about the revamped DC Universe, check out our explainer of the new slate, which is entitled Chapter 1 Gods and Monsters. If that wasn't enough, we also have guides on the Peacemaker season 2 release date, Superman Legacy release date, and Creature Commandos release date.