With its positive critical reception, Blue Beetle is already providing hope that the DC Universe is heading in the right direction — but there's one particular Marvel comparison that makes us feel all the more optimistic about the character's future.
Fans all over Twitter are already comparing the DC character to Spider-Man, with several Blue Beetle reviews also making links between the two superhero movie leads. The Independent's Clarisse Loughrey notes how Mariduena "manages to syphon a little of the panicked sincerity of Spider-Man's past into a 'new hero on the block' character" in the new movie, while the Evening Standard's Ella Kemp notes how the 2023 movie harkens back to "the loveable dorkiness of Spider-Man." Meanwhile, whynow's James Harvey simply asks, "What if Spider-Man were blue?"
So, if you thought you noticed some similarities between Jaime and the MCU character, you're not the only one. When asked about the comparisons in an interview with The Digital Fix, director Angel Manuel Soto admitted he was thrilled by the comparisons — and his reason why is heartwarming.
"I think it's natural – I think it's very human to draw connections to stuff that you know, in order to find ways to relate to them. So, you know, after witnessing, in my opinion, Miles Morales, for example, it made it even more out front to create those comparisons because Miles Morales is Afro Latnix and Jaime is Mexican-American, so it's easy to draw the comparisons," he explained.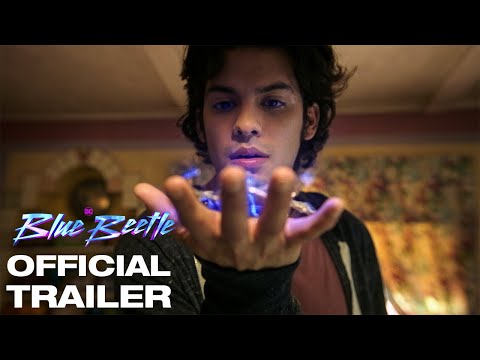 "And I think the charisma of both characters and how they both relate to and deal with conflict, they're not that far apart. So I take great honor in that comparison because I'm a huge fan of both."
Will we see a Jaime Reyes and Miles Morales multiverse team-up? Probably not, but you can find out when we'll see Miles Morales next in our guide to the Beyond the Spider-Verse release date — or see what we thought of his latest big-screen outing in our Across the Spider-Verse review.
Or, if you want more on Blue Beetle, check out our articles breaking down the Scarab and Blue Beetle ending before moving on to our own Blue Beetle review and guide on the potential Blue Beetle 2 release date. It might be wishful thinking, but we know there's plenty lined up and confirmed with Chapter 1 Gods and Monsters — but before we get there, relive the DCEU with all the DC movies in order.