The DCU is wrapping things up. At least, it's wrapping up the last few movies to come before its new era. Only two movies remain in the current DCU slate: the Aquaman 2 release date, and the Blue Beetle release date. Well, Blue Beetle is here, and things are looking good for the latest of the new movies under the DC collective.
In fact, things are looking so good that it might not even be premature to say that, critically, Blue Beetle may be one of the best movies to come out of the studio to date. (Not a tough feat when you're following The Flash.)
Blue Beetle, like many movies of its kind, takes a young man and throws him into a new super-powered life. Jamie Reyes (Xolo Maridueña) is a recent college graduate who returns home to find his family in dire straits. When he's given an ancient scarab for safekeeping, the mysterious entity that inhabits it chooses to possess him, granting him unbelievable powers.
As mentioned in her Blue Beetle review, The Digital Fix's Charlotte Colombo wrote that the movie proves "even an obscure hero can sparkle under the right directorship."
Blue Beetle probably won't go down as one of the best superhero movies ever made, but it's an entertaining installment in DC's collection, and might be one of the best action movies of 2023 to boot. Although the movie hasn't been released yet, the first reviews prove that this may be the case.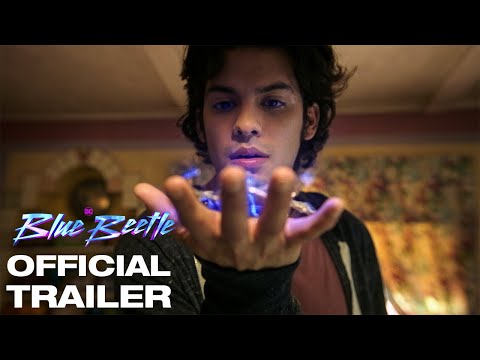 At the time of writing, Blue Beetle is sitting at 83% on Rotten Tomatoes. This makes it the fourth highest-rated DCU movie on the site, sitting behind Wonder Woman, The Suicide Squad, and Shazam!. Most of the reviews are drawing attention to the importance of Reyes' family dynamic, which serves as the heart of the movie.
Brian Truitt of USA Today wrote, "The DC movie universe has been holding out for a hero, and it might just be a 22-year-old Mexican college grad with a really cool family," while Kristy Puchko of Mashable said that "Blue Beetle breaks the mold by celebrating Jaime's greatest strength, his family, rather than defaulting to a story about yet another brooding solo knight."
Others also complimented the bright visuals and counter-DC lightness that Blue Beetle possesses. For example, Robert Daniels from RogerEbert.com acknowledged that "this heartwarming, crowd-pleasing comic book flick is less serious and more colorful than the tonally dour mood of many contemporary superhero films."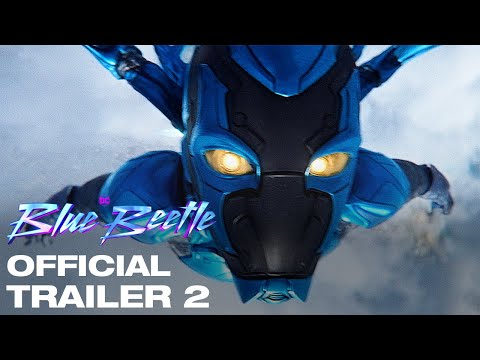 We don't disagree. It's not perfect, but Blue Beetle definitely feels more independent as part of a wider collection of DC movies. And Xolo Maridueña in the leading role actually provides an underdog that we can root for, which feels like a nice change of pace from the millionaires and demigods that usually make up the major DC characters.
For more on what DC has in the bag, check out how to watch the DC movies in order. You can also get to know all the best DC villains, and see what James Gunn has cooking with the Chapter 1: Gods and Monsters slate. You can also check out everything we know about the Superman Legacy release date.
Otherwise, check out our list of the best family movies. You can also read our thoughts on why DC has doubled down in the wrong direction, and the five things we want to see from James Gunn's new DCU and the one we don't.