Why does Ken hate Ken in the Barbie movie? Ryan Gosling's Ken has become something of a phenomenon. It's, of course, mostly due to Gosling's hilarious comedic abilities, but also because we love watching his frustrated reactions to other Ken (Simu Liu).
In Barbieland, everything is perfect. At least, it is for the Barbies. It's tough to be a Ken. When all the ladies are running the show, the Kens are left with bland jobs like 'beach'. But Ryan Gosling's Ken really seems to have it out for Liu's Ken in our favorite of this summer's new movies, and you may want to know why.
Well, read ahead, because we've got all you need to know about why Ken hates Ken in the best comedy movie on screens right now. Mild spoilers ahead for Barbie!
Why does Ken hate Ken in the Barbie movie?
In short, Ryan Gosling's Ken hates Simu Liu's Ken because he feels threatened and insecure.
It's fair enough — Gosling's Ken has a pretty rough time of it in this movie. (For reference, Gosling's Ken shall now be known as Ken A and Liu's Ken shall now be known as Ken B for the rest of this guide.)
Because Ken A is one of the more useless dolls in Barbieland, he feels easily threatened by Ken B's more impressive personality. After all, Ken B can do flips. How do you top that? Plus, it's clear that Ken B likes to flirt with Barbie, meaning that Ken A is probably a little jealous, too.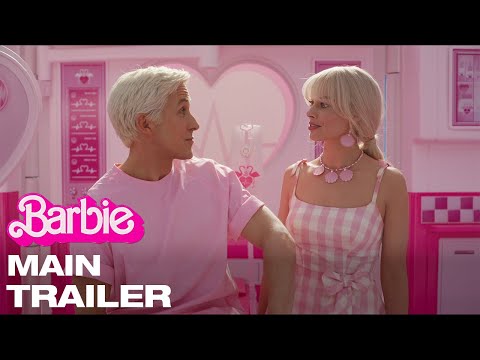 We see Ken B taunting Ken A on multiple occasions, which is what actually causes him to run away to the real world with Barbie in the first place. Luckily, the two Kens do seem to make up with each other at the end during the climactic 'I'm Just Ken' song and dance sequence. At the end of the day, they're both Kens. Who else could understand each other better?
For everything you need to know about the Barbie movie, take a look at our Barbie ending explained breakdown, as well as our guides on Ruth and Skipper. Plus, find out what we thought of one of 2023's best movies with our Barbie review. You can also find out if there's going to be a Barbie 2 release date, and see why we think the Barbie movie's body diversity couldn't have come at a better time.