I love the Yellowstone TV show, but I would be the first to admit some of its storylines are less than perfect. Still, the fact that fans are labeling Kayce Dutton's journey the worst part of the series is a travesty, and I cannot allow it.
Yellowstone is full of intriguing characters, and the Yellowstone cast does a fine job of bringing them to life. Of them all, I would argue Kayce is the most fascinating and likable, but according to fans on Reddit, his storylines are the worst in the entire Yellowstone timeline. Here's why you're all incredibly wrong.
One Redditor describes Kayce Dutton as "a beige, dull blob with no reason to be there" and said all he does is "shows up in a scene, mumbles a line or two… and that's it." Have these people never heard of cowboy couture and the strong, silent type?
I honestly don't understand how anyone can find it boring to watch a young man pulled between the woman he loves and the family he feels obliged to serve. As the youngest – and technically, the only living – son of John Dutton, Kayce stands to inherit everything. Whether he wants it or not is another matter.
That's a fascinating juxtaposition and offers far more depth to Kayce than most of the other Yellowstone characters. We'll have to wait for Yellowstone season 5 part 2, to see which path Kayce will take or if he can find a way to maintain his very sweet family dynamic with Monica and Tate while also protecting the Yellowstone Ranch. I just hope Kayce's spiritual vision comes to something and that Sheridan doesn't forget about that particular storyline.
If inner turmoil and a conflict of interests aren't enough to get you hooked, though, there are still plenty of badass moments Kayce delivers. The man has prevented an explosion, solved multiple kidnapping cases, and killed some very horrible men in very satisfying ways over the course of five seasons. Now, try and tell me Kayce Dutton isn't the perfect cowboy. I dare you.
Admittedly, another user points to the infamous dinosaur bones plotline as the most redundant in the whole show, and even I can't defend that one. The fact that Kayce and his son discover prehistoric fossils on their land, which are then stolen without any further mention throughout the next four seasons is ludicrous, but it's also the kind of quirk in Taylor Sheridan's writing that makes Yellowstone so fun.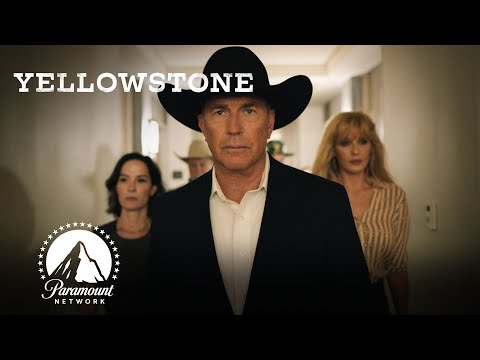 Regardless, that egregious plot thread is less of a reflection on Kayce himself and more of an indication of how messy the show can be at times. This explanation from a Redditor in the thread does suggest some method behind the madness, though: "Probably intended to show how little respect Native Americans have. Someone comes on the reservation and steals items of value, and nobody could/would do anything about it."
Anyway, if you're after the actual worst storyline in the whole of Yellowstone, look no further than Jamie Dutton and pretty much anything he does. Personally, I find his relationship with Sarah Attwood excruciating to watch. Not only are the pair of them the two most cringeworthy characters on the show, but I just cannot fathom how he could be so oblivious to the fact she is exploiting him and will simply cast him aside when he inevitably destroys the Dutton dynasty.
To learn more about Jamie and Kayce's places in the Yellowstone world, check out our guide to the Dutton family tree, or explore the wider universe of the best TV series on the air right now with our guides to the Yellowstone 6666 release date and the Yellowstone 1923 season 2 release date.