Earlier this year, the news broke that Yellowstone was coming to an end after its fifth season as Kevin Costner was leaving the show. Unsurprisingly this devastated Yellowstone fans, many of whom consider the Paramount Plus show one of the best TV series ever made.
One member of the Yellowstone cast doesn't think you should waste your tears crying about the show coming to an end because, apparently, there may be more to come from Tyler Sheridan, or at least that's what Piper Perabo, who plays Summer Higgins in the drama series says.
"If it were up to me, I would want it to keep going, but I know that Taylor is writing the prequels, and he has all these things that he's doing, and he wants to expand the whole thing," she told Entertainment Tonight. "Even though Yellowstone might be ending, there may be so many more things to come."
To be honest, we can hardly say this is surprising the Yellowstone franchise is comparable to the Marvel Cinematic Universe in terms of spin-off series, prequels, and sequels.
By our count, you've got 6666, 1923, 1883, and the Bass Reeves show all at different stages of production, and another spin-off called 1944, which we literally found out about while writing this article. (Breaking news: Apparently, the Sylvester Stallone TV series Tulsa King is also set in the Yellowstone timeline. What!).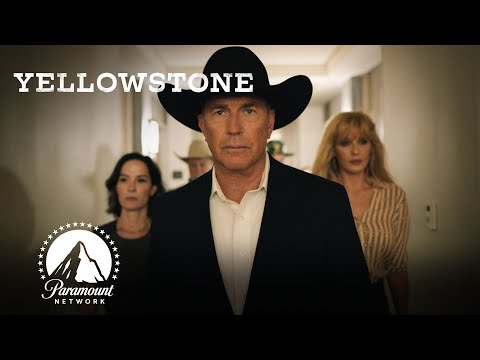 If that's not enough, there's the long-rumored Matthew McConaughey series which may or may not be set in 2065 (Editor: Sorry for the April Fools prank). Basically, the Yellowstone franchise isn't going anywhere any time soon, and it sounds like Sheridan may have even more cowboy shows up his sleeves.
Anyway, if you're desperate to know about the Shreiverese (Editor: First we coined Lassoverse and now this), then we've got guides breaking down the 6666 release date, the 1883 The Bass Reeves Story release date, and the 1883 season 2 release date.
We've also got an article all about the Yellowstone season 5 part 2 release date and the 1923 cast. That's a lot of Yellowstone, but wait, there's more. Our own Western expert Jessica Cullen has written about how Dallas ran so Yellowstone could fly. Now we're done.