These days, Yellowstone is a force of nature. It's been the most-watched cable series on TV two summers in a row, won a Golden Globe, spawned several spin-offs, and pulled in over 12 million viewers for its season 5 premiere.
But Yellowstone hasn't always been as beloved as it is today. The first season garnered a lukewarm reception from critics, scoring a 56% approval rating on Rotten Tomatoes, and as talented as the Yellowstone cast were, audiences by large didn't know what to make of the show's "soapy" storylines and melodramatic moments.
Yet, five seasons on, Yellowstone has exploded in popularity. We can't get enough of John Dutton and the dramas that befall his beloved ranch. And nobody is more surprised by this change of fortune than Cole Hauser, who plays one of the best Yellowstone characters, Rip Wheeler.
"I was worried that we might lose our audience before season 5, but it was quite the opposite," Hauser explained in a new interview with Esquire. "The fanbase truly loves not just my character, but everyone. It's pretty special to know that people care that much. That's certainly what you do it for […] It's an honor."
Although it might not have been apparent at the start, there are a lot of things to love about Yellowstone. While its style is reminiscent of some of the best Westerns of yesteryear, Taylor Sheridan's writing means the storylines are especially enticing and tailored toward a modern audience. And of course, there's also the fact that Western legend Kevin Costner is the face of the show.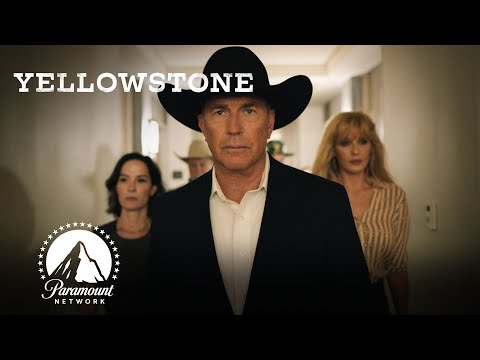 Although Rip, the love interest of Beth Dutton, isn't the kind of guy you'd want to mess with in real life, the character has gained something of a sex symbol status over the past five years — something Hauser admitted was a surprise to him in an interview with Town & Country magazine.
"I think it surprised Taylor [Sheridan] too," he told the outlet, "It's definitely not something that was ever on the table, that we ever discussed. In fact, I think it was quite the opposite. [Taylor] was like, 'Oh man, people are gonna think you're fucking nuts. I wrote this scene, the way you kill this guy or burn this guy,' you know what I mean? And for whatever reason it's kind of worked the opposite."
In terms of how things end up for Rip Wheeler, we have just Yellowstone season 5 part 2 to go. While the second portion of the final season has seen delays due to the 2023 Writers Strike, it won't be long until we find out whether Rip will be leaving the show in a coffin, or on horseback in the sunset with his beloved Beth.
For more on the best drama series ever made, check out our guides to the Yellowstone timeline, Yellowstone 6666, and Yellowstone 1923 season 2.