If there's one thing we know for certain about Yellowstone, it's that the end isn't really going to be the end. While Kevin Costner's departure is bringing the main series to an abrupt conclusion, the ever-ambitious Taylor Sheridan has shown no signs that he's willing to let go of his towering TV franchise. For fans, ourselves included, that's great news: but Yellowstone without John Dutton at least needs his ferocious daughter Beth.
Kelly Reilly's performance is the heart and soul of Yellowstone. Without the eternally chaotic and eternally bruised (physically and emotionally) Beth Dutton, the show wouldn't be what it is. She's a hurricane of unpredictability and drama, while her relationship with her family is one of the driving forces behind the progression of the plot (which has, admittedly, run pretty dry). Her presence is what makes it among the best TV series around right now.
When John Dutton inevitably dies in Yellowstone season 5 part 2 (sorry to break your heart, but it's obviously coming) it won't be the adventures of Kayce or Jamie that audiences want to see next. It will be the story of Beth. She could, in theory, be part of the Matthew McConaughey spin-off. Or, maybe, she'll show up in Texas when the 6666 release date arrives.
However, right across the Yellowstone timeline from 1883 to 1923 to 2023, the series is about the Dutton family tree. This is their story: it won't be the same without them, and Beth Dutton is clearly Taylor Sheridan's most beloved Yellowstone character. Her acting as a bit-player in another character's show simply won't do.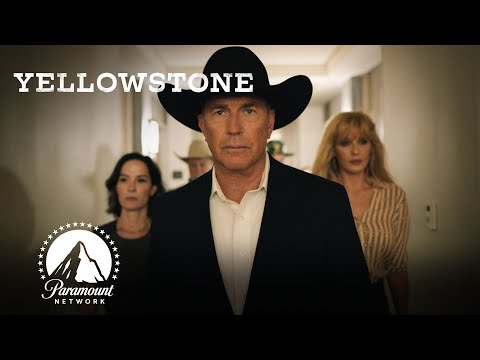 In an interview with The Hollywood Reporter, Sheridan shared precisely how hard he fought to keep Beth Dutton, in all her ferocious glory, intact against requests from executives to tone her down. "I said to them, 'OK, everybody done? Who on this call is responsible for a scripted show that you guys have on the air? Oh, you're not? Thanks.' And I hung up. They never called back."
Sheridan's love for Beth stems from the same reason as ours: flaws and all, she's raw. "Beth says the quiet part out loud every time. When someone's rude to you in a restaurant, or cuts you off in the parking lot, Beth says the thing you wish you'd said."
This all makes a Beth spin-off (alongside all the others) seem extremely likely, unless she's a casualty of the final season. It would allow Sheridan to continue the story of his original Duttons, focusing on the character he loves most, with Kelly Reilly (arguably the most impressive actor in the Yellowstone cast) in tow. What's not to like?
We could watch her, Rip, and Carter explore their lives away from the Yellowstone ranch that has previously consumed them. Rip and Carter could start a new, smaller ranch while Beth manages the business aspect of it all, turning it into a flourishing and long-lasting legacy: precisely what John Dutton failed to secure. She could finally have something of her own, and learn to love it. The scope for storytelling opportunities, with challenges and successes, is endless.
Beth Dutton and Kelly Reilly both deserve the spotlight. And, a Beth spin-off would allow Sheridan to end her story – which he cares so deeply about – on his own terms.
For more on Yellowstone, check out why we think this theory could save Beth Dutton's life, and why the boutique scene is her defining moment. Or, learn more about the upcoming 1923 season 2, and see what else is new on Paramount Plus.