If you've been watching Yellowstone at all, you'll know that the show is amazingly entertaining, but is also littered with plot holes and dangling narrative threads that are never quite explained.
Honestly, I quite like the fact that Yellowstone simply doesn't make sense at times. It doesn't matter, frankly, when the Yellowstone cast are as committed to the bit as they are. The whole Yellowstone timeline is generally built on endearing cowboy vibes, a splash of violence, and John Dutton doing badass things. And that is enough.
But, there is one particularly egregious error we found in the best drama series that has left us well and truly puzzled.
Rip Wheeler is easily one of the best Yellowstone characters. He's overcome a ludicrously difficult upbringing to rise to the top of the Dutton Ranch, he's married to the love of his life, and he is both feared and respected by pretty much everyone in Montana.
But, in the first season of the Taylor Sheridan TV series, when we see the flashbacks of how Rip found himself at the Yellowstone ranch, his younger self is told that being a part of the crew will come at a price. Hardened Yellowstoners will know, this means he will have to wear the infamous Yellowstone Brand and stay committed to the ranch for life.
Seems a bit drastic, but you gotta do what you gotta do, I guess. The only problem is, in season 5 episode 7, we see another flashback in which a young Rip kills a fellow ranch hand in an argument over Beth Dutton. When he tells John what he's done, Rip is given a choice: be branded, or take a trip to the Train Station. As you know, the latter is a one-way ticket, so Rip chooses to take the brand and go all-in for the Dutton Ranch from there on out.
So, either Taylor Sheridan forgot he already implied Rip had the brand in season 1, or the poor kid got branded twice. Either way, it's pretty messy. It isn't the first time something like this has happened either. Remember those dinosaur bones Tate and Kayce Dutton found in the first season? Yep, so do we, but Sheridan clearly lost interest in that storyline.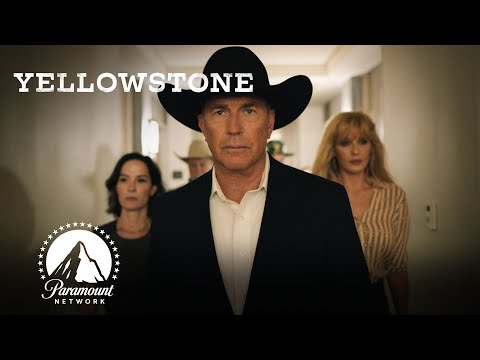 Let's hope he doesn't forget where he left the characters when he picks up the pen to write Yellowstone season 5 part 2. You may also be keen to learn more about the Yellowstone 1923 season 2 release date or the Yellowstone 6666 release date. Or, if you really want to dive into the best TV series around, here are the five Yellowstone characters most likely to die in the final season.