I'd hate to be one of the studio executives who rejected Taylor Sheridan's vision for the Yellowstone. Luckily, the creative mastermind behind the show didn't let Western fatigue ruin his plans, and Paramount ended up with the winning horse.
Yellowstone is arguably the biggest TV show around right now, and is just one part of Taylor Sheridan's incredible small screen kingdom. It's so popular, in fact, that the Yellowstone timeline stretches all the way back to 1883, with a number of spin-offs in between. However, we were nearly deprived of the best drama series due to studios misjudging the appeal of the Western genre.
Speaking to CBS, Sheridan explained how a bunch of different networks had passed on Yellowstone because they thought no one wanted to see a Western on the small screen: "Anytime that Hollywood says a genre is dead, it's because they made a bunch of bad movies about it."
He's not wrong. After flops like Jonah Hex and The Ridiculous 6, it's not surprising that studios thought audiences were done with the Western. Turns out, all they needed to do was actually tell a good story within that setting. Thankfully, that's exactly what Yellowstone delivers.
Paramount chief Chris McCarthy had the foresight to spot the potential of the Yellowstone characters, though. "People think of Westerns as good guys and bad guys, and this is really such a different show," he said. "I've been in television nearly 20 years, and there's very few times where my 18-year-old niece and my 80-year-old aunt ask me about that same show. And this was one of those moments."
It really is astonishing what Sheridan has achieved with Yellowstone. The 'cowboy mind virus', as my editor describes it, has gripped the masses in the US, and has also taken its hold among the team at The Digital Fix, too. Honestly, I think the announcement that Yellowstone season 5 part 2 was finally happening might have been the greatest day of the year for me and my colleagues (shout out to my fellow Yellowstoners, you know who you are).
Quite simply, Yellowstone just has the perfect blend of outrageous drama, engaging characters, and straight up good vibes. What do people want from the best Western movies out there? They want cowboys doing cowboy things, and Yellowstone has that in bucketloads. It's something I touch on in this feature on how Yellowstone is brilliant even though it barely has a plot.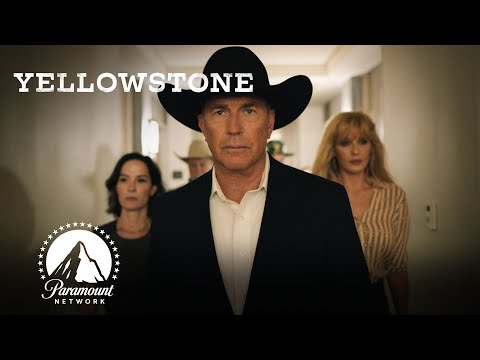 Clearly, Paramount loves what Sheridan does and know it's got a good thing going on. Not only have we got the likes of Yellowstone 1923 season 2 and Yellowstone 6666 on the slate, as well as an impending Yellowstone 1944 release date, but Paramount also just released Lawmen: Bass Reeves. While of a similar ilk to Yellowstone, the new show is outside of that particular franchise, and shows just how much faith they have in Sheridan's creations.
The devil works hard, but Taylor Sheridan works harder, and we wouldn't have it any other way. For more from the best TV series, check out all the main players in the Yellowstone cast or find out where we think Matthew McConaughey will appear in Yellowstone.