Yellowstone has been Kevin Costner's longest-running jaunt into television, and we're glad of it. The show just wouldn't be the same without the Dutton patriarch, and his presence created huge legitimacy in the early seasons. It's just a pity he doesn't enjoy it so much.
You can hardly escape Yellowstone at the minute. Whether it's some whisper about when Yellowstone season 5 part 2 will come out or another record being set by Taylor Sheridan's franchise, it's everywhere. But that's what you get with one of the best TV series currently available.
That said, Costner himself hasn't totally enjoyed the ride of leading the Yellowstone cast. Coming from the big screen, where he's used to making some of the best movies ever, the whole process of television – from longer schedules to only having part of the screenplay at any one time -made him uncomfortable.
"It hasn't been an easy adjustment for me. I don't like it too much," Costner told Indiewire. At the point of this interview, we were coming into season 2 of the drama series, so still very early on. Costner commented that he really knew very little, and felt a little put out as a performer.
"Sometimes with [John's] sons or wife or whatever, that's been really kept in a creative ball. That's a more vulnerable way to go through life as an actor," Costner stated. Though he's always been a producer, Sheridan and co-creator John Linson are the central writers, and ultimately, a piece of lore or storytelling doesn't exist until they think it up.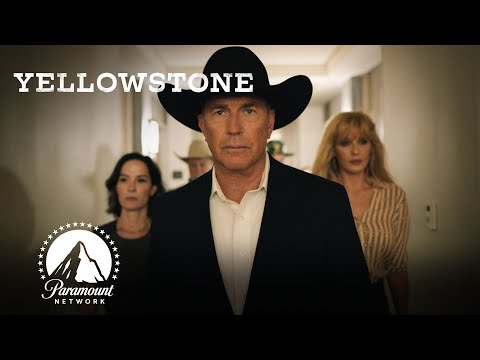 That can easily create some anxiety. Actors can but have faith that showrunners know what they're doing, and Yellowstone characters have been through the wringer. Seriously, Yellowstone is great, but it's not something to watch if you find yourself growing attached to fictional people easily.
Anyone can die, and in Sheridan's narratives, most will. Or, at the very least, they'll be left crushingly devastated. Have you seen Sheridan's films Wind River or Hell or High Water? They are two of the best Westerns of the last decade, and nobody really winds up happy at the end. John Dutton probably isn't getting out of this thing alive, and if he does, he won't be feeling too fulfilled.
But we're still waiting to find that out either way. Currently, Costner's working toward the Horizon release date as he constructs his new movies, directed, produced, and co-written by him. Oh, he's also the star. Kevin Costner likes to stay busy! Have a look at our guides to the 1923 season 2 release date and 6666 release date for what else is coming to the Dutton ranch.