How did the Duttons get so rich? When watching Yellowstone, you might assume that the Duttons are richer than God. They have a sprawling piece of land, an army of workers, and they go through expensive whiskey like it's water. But, really, this is nothing new in the world of the small screen.
Yellowstone follows the long-running TV trend that sees the lives of wealthy and problematic families being used to produce some of the best drama series ever seen. Money is the source of trouble for most of the Yellowstone characters, and you'll see them discussing it many times throughout the TV series. But we wanted to find out how rich the Duttons actually are, so we've done some financial digging.
How did the Duttons get so rich?
The majority of the Duttons' wealth actually comes from their net worth, which is in the millions thanks to their ownership of the land.
The Duttons own a huge piece of land near Yellowstone National Park, and have done ever since they settled there in 1883. Since then, they've developed a working cattle ranch that's estimated to cover around 776,000 acres. (John Dutton says he owns "a ranch the size of Rhode Island.")
In fact, the Dutton family ranch is the largest (fictional) working ranch in the United States. It appears that they make their daily income by raising and selling their large collection of cattle.
All this means that, on paper, the family has an extremely healthy net worth. But, at times, it seems like the Duttons don't have the money they need to keep the ranch going.
Call it the 'Dutton Paradox.' Yes, they have helicopters and private chefs, but even John says he's "not a rich man." Essentially, the Duttons are land-rich and cash-poor.
When various property developers come around to try to buy out their property, John always turns them down, much to the confusion of his own kids. We're talking millions in offers, and yet John says no.
This is partly because John knows that the property itself is where their legacy lies. We think John values wealth instead of cold hard cash, so it makes sense that he'd rather keep the ranch within the grasp of the Dutton family tree.
Individually, the Duttons also make their money through different means. John, who initially starts as a rancher and Livestock Commissioner, later becomes the Governor of Montana. Jamie is a high-flying lawyer who eventually becomes Attorney General, and Beth worked in Mergers and Acquisitions for one of Montana's biggest banks.
Only Kayce, who lived a quiet life with his wife Monica and son Tate, didn't seem to have much interest in money.
How much money does the Dutton family have, exactly?
The exact amount of money the Duttons have can be debated across the timeline of the show, but some calculations suggest the ranch could be worth billions.
Let's look at the facts: Willa Hayes from Market Equities offered John $500 million to buy 50,000 acres — $10,000 per acre. Now, the ranch is estimated to be around 776,000 acres in total, so if we're doing the math correctly, that brings the total value of the property to $7.5 billion.
Now, wipe your eyes because we don't think this is realistic. If we were being honest, we'd probably say this is a slight oversight in the show's continuity because there's no way Taylor Sheridan could make us believe J.D. is sitting on $7.5 billion. Based on what real-life ranches of grand scale have gone for in the past, we'd really be looking at around $700 million.
Even then, the ranch's worth is not what they have in their pockets. If we were looking at income from their actual jobs, you might be surprised. John's Governor's salary isn't stated, but the real-world salary of the Governor of Montana (in 2020) was $115,505 per year.
The estimated salary for a Mergers and Acquisitions Analyst in the US is around $110,000 per year. (Queen Beth deserves more, in our opinion.) Finally, the average Attorney General salary in the US is around $95,000.
That means that between the three highest-earning members of the Dutton family, they're making around $320,000 a year, not including the income from their ranch. It's pretty hard to gauge the ranch income since it seems to fluctuate throughout the show and is never explicitly mentioned.
Okay, but how much do the Duttons spend?
The Duttons live a very affluent lifestyle, meaning that their outgoings would be incredibly high.
Let's start with the obvious: this family isn't afraid of spending a pretty penny. For one, they have their own personal helicopter for the ranch. A helicopter can cost around $500,000, for the record.
They also have a personal chef, Gator, who not only serves them breakfast, lunch, and dinner but also feeds the ranch hands, too. The average personal chef salary varies, but we have to assume it's on the upper end, given how much Gator is at their beck and call. With that in mind, we'd be looking at around $70,000.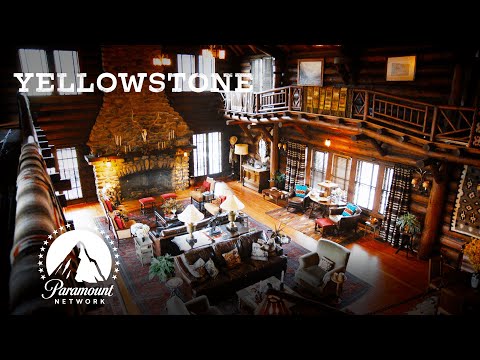 That's over half a million already down the drain. And that's not even considering the money they spend on the maintenance of the ranch, the salary of the ranch hands, and things like transportation, of which they have a lot. (Because, sadly, you can't fly cattle around in a helicopter.)
…Actually, thinking about it, that $500 million from Market Equities is starting to look pretty good right about now.
For more on the Duttons, why not get to know who plays them in the Yellowstone cast? To look to the future, check out our guides to Yellowstone season 5 part 2, and the 6666 release date. Or, to go backward, see what's happened in the Yellowstone timeline so far, and keep an eye on our Yellowstone 1944 release date guide.
Finally, for a connection to one of TV's other richest ranching families, check out our feature on why Dallas ran so Yellowstone could fly.