TV series juggernauts don't come much bigger than Taylor Sheridan's Yellowstone. The drama series, along with its numerous spin-offs and prequels, has been dominating both the airwaves and streaming services since 2018, as one of the best Westerns of the modern era.
While the main series is set on the Yellowstone ranch in the present day, its spin-offs on Paramount Plus stretch back through the Yellowstone timeline to the likes of 1883 and 1923.
In an interview with Deadline, Yellowstone creator Taylor Sheridan said that part of the beauty of the show is that its universal stories could apply to any place at any time.
He said: "Plot wise… I mean, this is kind of a plotless show. It's basically: 'I own a bunch of stinkin' land and a bunch of people want to take it', which has happened since whoever came up with the notion of ownership 8,000 or 12,000 years ago. You could drop this show in Spain, in Eastern Europe or Northern Africa, anywhere, and someone is experiencing a similar circumstance to some degree.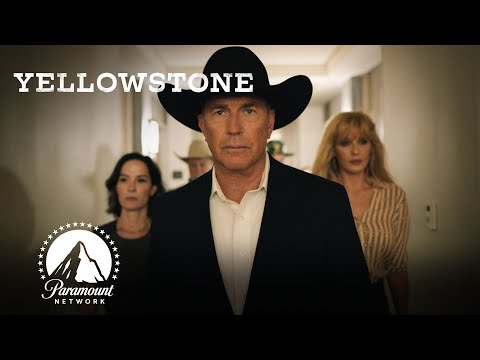 "It's 'I have this, people want it and I have to fight to keep it'. That's the plot. The rest is purely exploring the relationship between characters and a lifestyle and also having a lot of fun peeking at the real world of modern day cowboys.
"Because absolutely nobody but modern day cowboys knows what that is. It has never been done right, so I have a lot of fun showcasing that world the way it is, with their horses, with their gear, the way they talk, the way they make their living."
Sheridan's exploration of the modern day cowboy lifestyle has certainly struck a chord with viewers, who have made it one of the Paramount Network's biggest successes. We'll keep waiting for the Spanish spin-off series though.
For more of the must-watch TV out there, we've got lists of the best anime series, the best comedy series, the best thriller series, and the best horror series. Or if you prefer the big screen, check out all of the new movies coming in 2023, and the best movies of all time.