The final episode of 1923 season 1 has now aired, bringing Taylor Sheridan's prequel to Yellowstone to an end and allowing the Yellowstone cast to reflect on the TV series and its biggest moments.
While viewers wait anxiously for the 1923 season 2 release date, the actors behind one of TV's best Westerns are reflecting on the future of their characters and where their stories might go next.
Among the stars of the drama series taking a moment of reflection is Aminah Nieves, who had a turbulent time in 1923 season 1 as Native American youngster Teonna Rainwater.
Viewers saw Teonna escape from the abuse she suffered at a Catholic boarding school, meeting shepherd Hank (Michael Greyeyes) while on the run and looking to get as far away from her tormentors as possible.
This next chapter of her life proved horrifying too, when she and Hank were tracked down by priests from the boarding school who subsequently shot him dead. Nieves told Entertainment Weekly she struggled with any scene where Teonna had to kill someone in order to survive, whether it was the abusive Sister Mary or the man who had just shot Hank.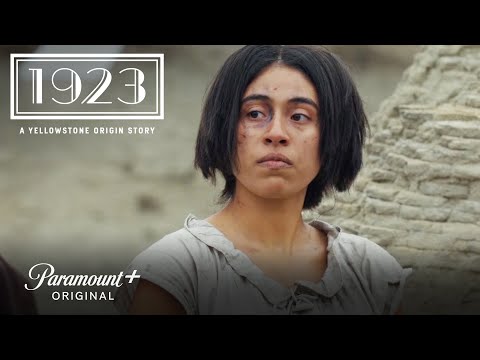 She said: "Feeling that and seeing that happen in real time destroyed me. And also, she's doing it again, Teonna's killing someone else. In that moment when she kind of buries her head on the priest's body, I think that was a flashback to Sister Mary, and also a moment of: 'How could you do this to Hank?'. It was kind of a lot for her to move through all of those emotions at once. She's exhausted."
We've got everything you could possibly want to know about Yellowstone, including the tangled Yellowstone timeline explained and when will Yellowstone season 5 return. And if you're still confused about everything Dutton, find out how the 1923 cast is related to the Duttons in Yellowstone.