Who is playing Willy Wonka in the new movie? We're about to step back into a world of pure imagination as Paddington director Paul King serves up a new take on cinema's most famous chocolate entrepreneur, inspired by the books of Roald Dahl.
Wonka is set before the events of Charlie and the Chocolate Factory and its adaptations in some of the best movies based on books. One of the most colorful new movies of the year, it follows Wonka as he tries to establish his talents against the wishes of the "chocolate cartel". We found out more in our Paul King interview.
Gene Wilder made the role iconic in the '70s adaptation, which is one of the best movies ever made. Wonka's suit and hat are tough garments for even the best actors to fill. So who is playing Willy Wonka in the new movie, and do they stand a chance of matching up to the comedy maestro who came before when the Wonka release date arrives?
Who is playing Willy Wonka in the new movie?
Timothée Chalamet will step into the purple coat as Willy Wonka in the new movie, which is a prequel to the Charlie and the Chocolate Factory story.
Timothée Chalamet, of course, is one of the most impressive young stars on the planet. He has balanced blockbuster work as the lead of the Dune franchise with intriguing smaller movies like Lady Bird and Little Women, alongside his Oscar-nominated role in Call Me By Your Name.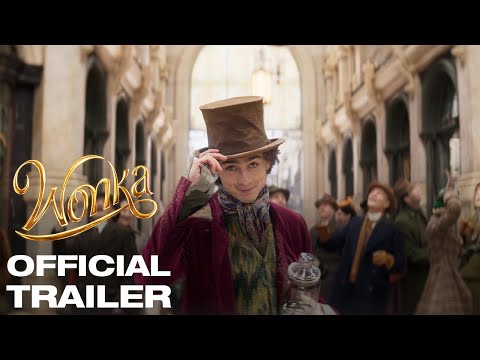 He's using a different set of muscles in Wonka, which marries the best comedy movies and the best musicals. Chalamet is a man of many talents, but he has a tough task ahead if he wants to even come close to what Wilder achieved in the role.
Nonetheless, we'll be watching closely for more to add to the Wonka trailer and the things we learned from the trailer event. It'll be nice to spend some time in Paul King's world while we wait patiently for the sadly King-free Paddington 3 release date.
For more Chalamet, find out which movie got him to become a full-time actor and learn about the Hollywood advice he got from Leonardo DiCaprio. And as we look ahead to the Dune 2 release date, check out our Dune beginner's guide and feast your eyes on this awful AI attempt at making Wes Anderson's Dune.