The Wonka trailer is finally here, and we have some thoughts. Not only do we have thoughts, but we also have some intel from the director himself, Paul King. In a trailer preview and Q+A, King revealed some interesting details about the upcoming musical as a little treat, and it only serves to make us more intrigued about this origin story.
The trailer for Wonka, which is set to be one of 2023's most fantastical new movies, already reveals what we can expect from the plot. There's everything from chocolate cartels to sweets that make you float, but the heart of this family movie sits with Wonka himself, who will be played by Timothée Chalamet, one of of the best actors of his kind.
Fans of the original 1971 Gene Wilder movie or the 2005 Tim Burton version will already be buzzing for Wonka (as are we), and will probably be very keen to hear what Paul King had to say about the upcoming adventure. Without further ado, here's what we learned from the Wonka trailer event!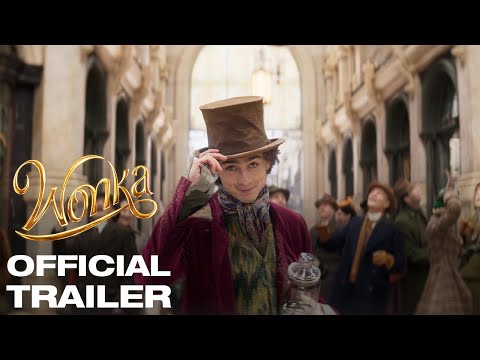 Wonka is set in the fictional "chocolate capital of the world"
The trailer sees Wonka travel to a storybook-looking town, where 'chocolate cartels' and fines for daydreaming are sure to hinder his big candy-based plans. As for the setting of what could be one of the year's best fantasy movies, Paul King chose to draw inspiration from the original 1971 film in order to make sure that chocolate was at the forefront of this story.
"He's coming to this city which is the home of chocolate," he explained. "It's the chocolate capital of the world. And it's a sort of middle European city a little bit like where the 1971 movie was set, which was, I believe, mostly shot in Germany. But it has a kind of European vibe. How Switzerland is to watches is how we imagined this city, and that's where the great chocolate makers have their shops and where Willy wants to come to hopefully join their ranks."
Paul King thinks Roald Dahl wanted to do more with Wonka
From Matilda to The BFG, The Witches, and James and the Giant Peach, there's no shortage of Dahl adaptations in the world. But with Charlie and the Chocolate Factory standing as one of the most beloved tales for children, it's no wonder that King believes Wonka to have been a character that Dahl wanted to explore further.
"It was very nice to be inspired by that and that work ethic, to try and think what he might have done had he done this, because he was definitely interested in taking Willy Wonka on," King explained.
In 1972, Dahl would, unusually, write a sequel for Charlie and the Chocolate Factory called Charlie and the Great Glass Elevator (which is one of the weirdest books you'll likely ever read). However, King wanted to take things back to the beginning for Wonka to pick up where Dahl evidently left off.
"There's drafts that didn't really go anywhere and there's a short story. He didn't really write sequels, but this is one book where he clearly felt there was more in the tank there. Going backwards to open that up and to try and walk in those in those shoes was was a daunting task, but also a real privilege."
Timothée Chalamet was the main choice for Wonka
Stepping into a role that's also been played by the likes of comedy legend Gene Wilder is no doubt one of the most intimidating things an actor can face. But according to King, Chalamet was always up for the challenge, and always stood out as one of the only people who could play the purple velvet-clad chocolatier.
"It was a very short list of people who could who could play Willy Wonka and, really, it was him," King said. "I was very keen to get him because I think he's an incredibly special talent."
"I really do think he's the most incredible actor of his generation, because he's got this incredible ability to dive very deep into his own personal emotions and convey things with the turn of an eye or a look. He's very, very controlled, very smart, and incredibly emotionally intuitive and to have that in somebody who was also very funny and can sing and dance is really quite incredible."
"I think he's about 12 or something," he also joked. "He's so irritatingly young and successful, handsome, charming, and kind. I really hate him."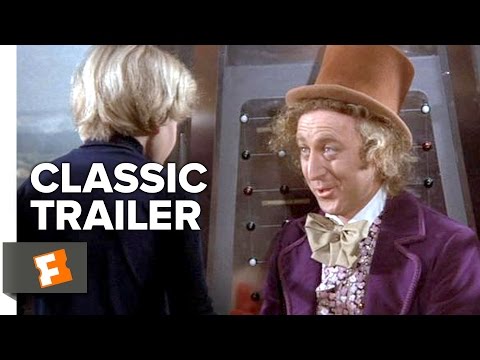 There'll be plenty of musical throwbacks
All other version of Charlie in the Chocolate Factory have hinged on the style of the best musicals. Not just through the lyrical insults of the Oompa-Loompas, but particularly in the 1971 with the likes of 'The Candy Man', 'I've Got a Golden Ticket', and 'Pure Imagination'.
Thankfully, it sounds as though we'll be seeing some of those iconic musical themes throughout the new movie, as quietly heard in the trailer for Wonka. King himself acknowledges that it would have been a hard task to not include some of these.
"The 1971 movie — it's a movie with with songs at the heart of it and when you've got the songs they had, it would be crazy not to sort of want to play with them," he admitted. "So we've used bits of 'Pure Imagination' and the Oompa-Loompa theme, and it's just a joy. I mean, we were recording the score last month, and when you hear the full orchestra playing the Oompa-Loompa theme, you go: 'That's a good day at the office!'"
Hugh Grant was the perfect Oompa-Loompa for one reason
One of the most wild moments in the trailer for Wonka sees Hugh Grant shrunk down and painted orange to portray the mysterious Oompa-Loompas. Quite frankly, the Oompa-Loompas have always been one of the strangest elements of Charlie and the Chocolate Factory, so there couldn't have been a Wonka movie without deep-diving into his backstory with his future factory workers.
The new movie seems to tip-toe around the question marks that have always surrounded the supposedly totally legit hiring of these Loompaland natives, which paves the way for Grant to step into the tiny shoes of a rather well-articulated Oompa-Loompa. Which is great news for King, since he knew Grant would be the perfect man for the role for a hilarious reason.
"There's not really dialogue for them, but they have these great long poems where they talk about the kids, and they're incredibly sarcastic and judgmental and cruel, and very sort of Roald Dahl-y about these kids," King said. "I mean, they really don't hold back. So it was really just thinking about that character as somebody who could be a real shit and went: 'Ah, Hugh!' Because he's the funniest, most sarcastic shit that I've ever met, and it was very nice to put in the film!"
For more family fun, check out our lists of the best animated movies and best Disney movies to watch with the kids now. You can also take a look at everything we know about the Wish release date, and read our Elemental review. We also had a chat with the Elemental cast, which you can read all about! Don't forget to take a look at our list of the best movies of all time, too.