The AI Wes Anderson trend continues, and no movie is safe. So far, with the use of emerging AI technology, some of the best movies of all time (the first Star Wars movie, The Fellowship of the Ring, and The Matrix) have been 're-imagined' in the style of Wes Anderson.
At least, kind of. In reality, all this means is that the visuals from the movies are tweaked to be dominated by pastel colors, and the characters stand in the middle of the frame. They're given 'quirky' names like The Grand Simulation and The Whimsical Fellowship, and an AI generated trailer. Voilà: a new abomination is born.
Now, Denis Villeneuve's 2021 science fiction movie Dune is the latest victim.
Posted by AI Show on YouTube you can watch it for yourself, if you want.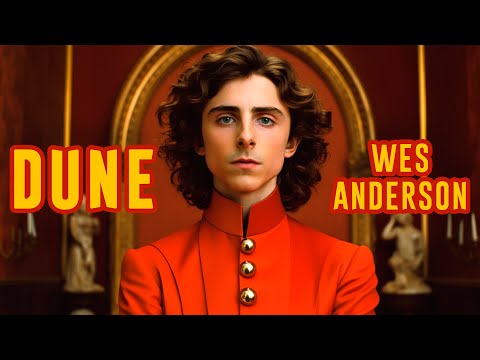 While considering what a movie would look like if it had been made by a different director can be a fun thought experiment, it is – in our humble opinion – time for this particular trend to come to an end.
Especially with the new movie Asteroid City coming out soon, (check out our Asteroid City review for some detailed thoughts) Wes Anderson fans have plenty to look forward to without using AI to fulfil their fantasies. And for Paul Atreides stans, the Dune 2 release date is only a few months away too.
While these AI trailers aren't made by studios, the place of AI within Hollywood is coming under increasing scrutiny. One of the reasons for the 2023 Writers Strike relates the the role of AI in screenwriting, which poses a potential risk to writers and the art of screenwriting itself. When it comes to creativity, there's no replacement for the real deal.
For more movie magic, check our guide to the Barbie release date and the Oppenheimer release date. Or, learn more about Dune 2 with our article on Lady Margot Fenring and get a refresher on the first movie with our Dune review.