It's fair to say that Wes Anderson's unique aesthetic ensures that his new movies are instantly recognizable. But, unfortunately for one of the best directors working today, it has also meant that "Wes Anderson" has proven to be a very simple shorthand for memes and AI.
This year alone, we've seen people making their own Wes Anderson movies on TikTok and using AI to create bizarre videos with symmetrical framing and pastel colors, like this terrible attempt at doing Dune in the style of Wes Anderson.
But how does the man himself feel about all of this? Well, you won't be surprised to hear that Wes Anderson doesn't have much time for people turning his carefully-honed style into a meme.
"I'm very good at protecting myself from seeing all that stuff. If somebody sends me something like that, I'll immediately erase it," he told The Times while promoting his latest offbeat adventure, Asteroid City.
Anderson added: "Please, sorry, do not send me things of people doing me. Because I do not want to look at it, thinking: 'Is that what I do? Is that what I mean?'. I don't want to see too much of someone else thinking about what I try to be because, God knows, I could then start doing it."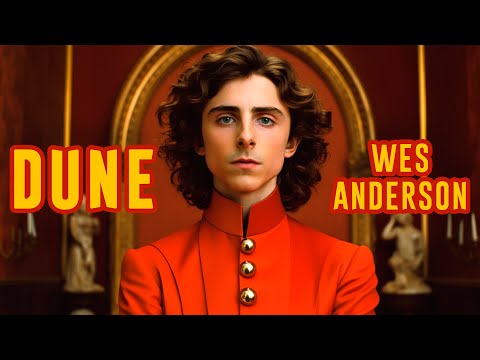 We don't think Anderson should worry too much. While the TikTok stuff is often quite funny, the AI trailers for Anderson movies feel as if they're getting worse and worse.
The technology is moving fast, but there's a long way to go for it to match up to Anderson. We can't imagine huge ensembles of the best actors alive queueing up to work with ChatGPT or Midjourney.
Asteroid City is one of the most intriguing 2023 movies heading to cinemas. Check out our Asteroid City review to see what we thought when we saw it at the Cannes Film Festival 2023, and then head over to our Killers of the Flower Moon review for more from Cannes.
Elsewhere, we've got guides to the best movies you can watch this year, including the Dune 2 release date (no AI involved, as far as we know) and the Indiana Jones 5 release date. Our man in Cannes has already provided us with an Indiana Jones 5 review.