Dan Brady might be one of the most complicated characters on Virgin River — but for Virgin River cast member Benjamin Hollingsworth, he wouldn't want his character any other way.
Often referred to solely as 'Brady,' Dan Brady is a major character in the Netflix series. He served with Jack Sheridan (Martin Henderson) in the Marines, but while Jack is settled with his bar and relationship with Mel, Brady is a little bit more of a dark horse.
In Netflix's best drama series, we've already seen that Brady still has a few demons from his time in the Marines that need to be overcome. His main storylines in the streaming service hit include getting involved with a shady drug dealer, his deteriorating relationship with Jack, and embarking on a relationship with Jack's sister, Brie.
Is Brady a good guy or a bad guy? It's hard to tell, but in an interview with the Vancouver Sun, the Virgin River actor made it clear that he was enjoying every minute of playing the character — and admitted that we find him in a strange place at the start of season 5.
"There's a tension there, an inner storm that is brewing," he explained. "It's not just clear cut that he's a bad guy. That's not interesting, it's never interesting. And it's not clear cut that he's a good guy. People just don't do a 180 overnight. It's nuanced, and I love that about it. For me, when I can get a part like that, I'll play that for as long as they'll let me."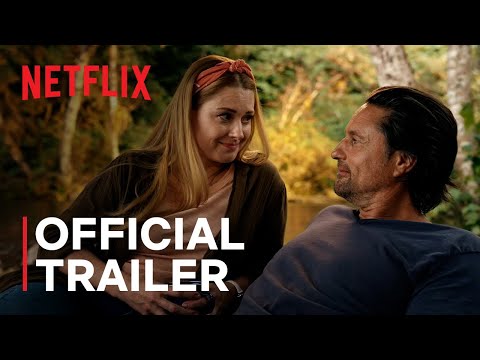 The Virgin River season 4 ending saw Brady cleared of shooting Jack — but where will the character go from here? "He still has a lot of things to figure out. And this season, there is still very much an external force that is pressuring him. I can say that," Hollingsworth teased.
The Virgin River season 5 release date is twofold: Part 1 is set to drop on September 7, and Part 2 will be arriving on November 30. But if you can't wait until then to know more about the best TV series on Netflix, check out our guides explaining Virgin River season 6, the Virgin River filming locations, and the answer to that all-important question: Who is Mel's baby daddy?
Or, if you want to make the most of your Netflix subscription, be sure to check out our guides to the best Netflix movies, best Netflix horror movies, secret Netflix codes, the best Netflix documentaries, and everything new on Netflix this month.