We can thank Twilight for a lot of things. The soundtrack. The blue-wash aesthetic. The quotes. ("You'd better hold on tight, spider monkey.") And, most notably, Twilight can be thanked for skyrocketing Robert Pattinson into the public eye post-Harry Potter, and giving us one of the funniest actors in the business.
But since then, Pattinson has proved himself to be more than the best vampire around. With roles in weird but memorable experimental drama movies such as The Lighthouse, and gripping performances in the most highwire of thriller movies like Good Time, Pattinson has become one of the best actors of his generation.
What's more, his friends seem to think so, too. As part of the new era of young actors, Pattinson ran around London with the likes of Andrew Garfield, Eddie Redmayne, and Jamie Dornan. In fact, Dornan specifically remembers being impressed by Pattinson's early success with the fantasy movies, and perhaps even a little envious.
"I've known Rob forever," Dornan said [via Wired]. "He's a really good friend. I love him, I think he's one of the most interesting, exciting actors around. I probably at one point was quite jealous of him. Like, early on when we were all friends back in London, and Rob was just like going places and we sort of weren't. I think he's amazing, the nicest guy in the world."
Of course, Jamie Dornan really doesn't have much reason to be jealous. He's a franchise baby too, having starred in every middle-age mom's favorite movie series, Fifty Shades of Grey. It's the romance movie franchise that made over $1.3 billion worldwide throughout the trilogy, and probably became as prominent in pop culture as Twilight…just for a very specific audience.
(Ironically, Fifty Shades was originally written as a Twilight fanfiction before being adapted into its own story.)
Dornan has also seen tremendous career variety, from poignant autobiographical dramas to absurd comedy movies. He also starred in one of the best TV series to come out of the UK in many years, The Fall. For this, he even earned a BAFTA nomination.
Still, we think that Pattinson might be a little bit ahead of the curve when it comes to laying the foundation for what may just be a shockingly successful movie career. We just so happen to think that he's this generation's Daniel Day Lewis. Think about it: he's incredibly versatile, not above the stranger roles, and in reality…well, he's just a little bit delightfully odd.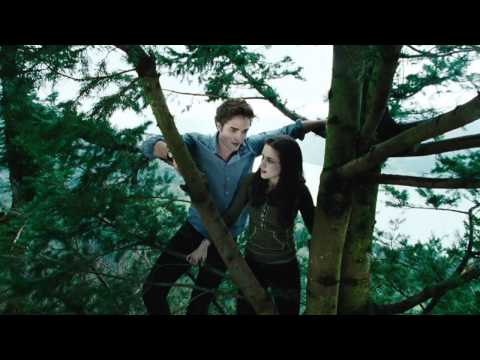 Part of the Pattinson appeal is how much he always hated talking about Twilight, or merely acknowledging the fact that he starred in the movies. The DVD commentaries would be laden with his questions of logic and continuity, and he seemed almost in disbelief about the whole thing. Thankfully, over the years, he's jumped aboard the 'actually, Twilight was cool' train with the rest of us.
If you want a blast from the past, check out how to watch the Twilight movies in order. You can also find out what we know about the Twilight TV series release date, and get to know the rest of the Twilight cast. You can also read our feature on why we think Rosalie is the best Twilight character, and this scene proves it.
Elsewhere, check out our lists of the best teen movies, best fantasy series, and best movies of all time. You can also check out all the new movies still to come.