When is The Peripheral season 2 release date? The Peripheral blew us away with the first season cliffhanger, so how are we coming back from that ending? Here's everything we know.
Like Ready Player One and Black Mirror had a much sadder baby, The Peripheral was admittedly not the biggest deal when it first launched on Amazon Prime, but those who watched one of the streamer's best sci-fi series loved it. Led by Chloë Grace Moretz, the sleeper hit features a hell of a lot of twists and turns and uses the burgeoning fear of the rise of virtual reality and surveillance seeping into every aspect of our lives.
It's pretty complicated to follow, but that has only made its viewers ask more and more questions about the hanging threads of one of the best TV series around. And these questions are only going to be answered if a second season happens. So where exactly is it? Who's coming back to the show? And when can we expect to see it? Here's everything we know about The Peripheral season 2 release date.
The Peripheral season 2 release date speculation
The Peripheral season 2 was confirmed in February 2023, but we learned in August 2023 that the show has actually been cancelled instead.
Deadline reported that the series has been binned, despite the original renewal announcement, as a result of the ongoing 2023 Writers Strike and the simultaneous Actors Strike.
Sorry folks but, for now at least, we won't be seeing Flynne Fisher again. You can console yourself by having a look at everything new on Amazon Prime for more streaming picks.
Who is in The Peripheral season 2 cast?
The Peripheral season 2 has been canceled for now, but we would expect the core cast (or at least the ones who weren't killed off) to return if the series is revived.
The key question is, of course, whether Flynne Fisher, who (spoilers!) was killed off at the end of the first season, will return. The last time we saw her, she managed to move into another stub, indicating that a version of Flynne still exists somewhere in the topsy-turvy timeline of the show. How she'll return is anyone's guess at this point, but we definitely expect that Chloe Grace Moretz will be making her way back to the show as Flynne.
We'd also expect Jack Reynor's Burton Fisher, Eli Goree's Conner, Gary Carr's Wilf Netherton, Charlotte Riley's Aelita, and the rest of the core cast to return to the show. The characters we can bank on not returning, however, are those who were killed off during the first season – namely, Sheriff Jackman and Reece.
The expected The Peripheral season 2 cast list:
Chloë Grace Moretz as Flynne Fisher
Gary Carr as Wilf Netherton
Jack Reynor as Burton Fisher
JJ Feild as Lev Zubov
T'Nia Miller as Cherise Nuland
Louis Herthum as Corbell Pickett
Katie Leung as Ash
Melinda Page Hamilton as Ella Fisher
Chris Coy as Jasper Baker
Alex Hernandez as Tommy Constantine
Julian Moore-Cook as Ossian
Adelind Horan as Billy Ann Baker
Austin Rising as Leon
Eli Goree as Conner Penske
Charlotte Riley as Aelita West
Alexandra Billings as Inspector Ainsley Lowbeer
What will happen in The Peripheral Season 2?
We don't know what the story of The Peripheral season 2 was going to be, though there's one thing that we know we could have expected, and that's Flynne's return to our world.
There is truly no way of knowing how she was going to do it, but being such an important part of the cast, she'd have definitely had to.
On the way towards this, though, there was still this brand new timeline to explore – secondary versions of each of the core characters in this new world, and depending on potential variations in the timeline, there was also a chance that some characters haven't been killed off in this version of time.
Then you had Burton finding out that Conner had killed off Flynne, and Cherise seeking out the final remnants of the data she needs. So many subplots that we may never see resolve – a pity.
Is there a The Peripheral season 2 trailer?
Sorry, but there's no trailer for The Peripheral season 2 just yet and, until it's revived, there won't be one.
In the meantime, you can refresh your memory with this look back at the trailer for the first season.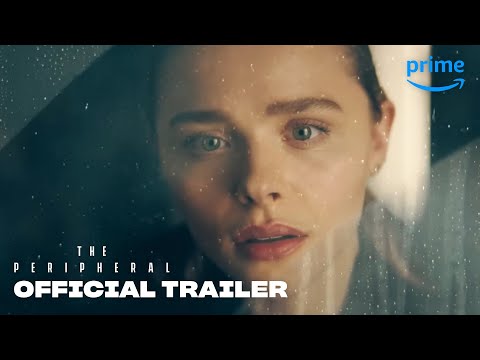 Where can I watch The Peripheral season 2?
If The Peripheral season 2 does get revived, it will be on Amazon Prime Video. Of course, in the wake of the cancelation, it's always possible that a different network or streamer will save it from the garbage can. We can live in hope.
How many episodes will be in The Peripheral season 2?
We expected The Peripheral season 2 to run for eight episodes, though it seems unlikely now to ever see the light of day.
That's everything we know about what's coming for The Peripheral season 2. If sci-fi is your thing, learn why we think For All Mankind is the natural successor to Star Trek and take a look at our Foundation season 2 review. We've also explained why Kurt Russell was responsible for one of America's most famous UFO sightings.
Check out our guides to more great entertainment on the best streaming services, including the Squid Game season 2 release date, the House of the Dragon season 2 release date, and the Shadow and Bone season 2 release date.