What age rating is The Nun 2? Ever since the first movie in The Conjuring universe, characters of all ages have been running around. But, unsurprisingly, that doesn't make these kid-friendly.
The Conjuring movies are, at their hearts, often about family units. From the newly moved folks in the original film to the unsuspecting kiddos playing around with Annabelle in new movies, younger characters have anchored the franchise just as much as Lorraine (Vera Farmiga) and Ed Warren (Patrick Wilson).
The Nun 2 cast is no different, with several child performers and some of the upcoming best actors like Storm Reid (The Last of Us, Euphoria, Missing) joining the latest The Conjuring movies in order. So, with The Nun 2 age rating in mind, can you bring teen fans along?
The Nun 2 age rating in the US
The Nun 2 is rated R in the US by the MPA because of violent content and some terror in the movie.
In practice, this means children under 17 years old must be accompanied by a parent or guardian over the age of 21. Now you know who can accompany you now that The Nun 2 release date has passed.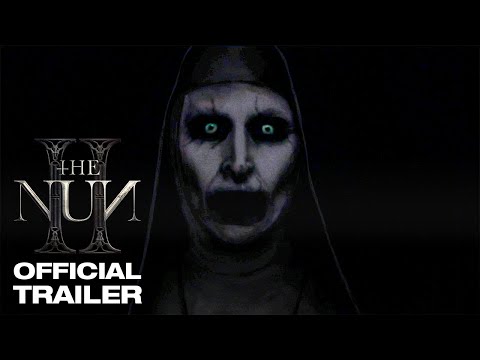 The Nun 2 age rating in the UK
The Nun 2 has received a 15 age rating in the UK for strong horror, violence, and bloody images.
No one younger than 15 years old may see a 15-rated film in a UK cinema. Not much of a surprise there, since Valek doesn't exactly go easy on anyone.
Whether you're visiting a cinema or waiting for The Nun 2 streaming drop, make sure you read our The Nun 2 post-credit scene guide to find out whether there's anything worth sticking around for. We've also got lots of speculative thoughts on The Conjuring 4 release date, and The Conjuring TV series release date. And, by the way, the original design of The Nun is horrifying.
Away from monasteries, we've got lists of the best movies of all time and the best horror movies for more genre-fare.