What is The Chi season 6 release date? Emmett, Kevin, and the rest of The Chi crew are officially coming back for another season of the Chicago-based series.
The TV series, which first aired in 2018, has been running for five seasons now, and has focused on the respective stories of those who reside in a neighbourhood on the South Side of Chicago.
Fans were delighted to hear, especially after the season 5 ending, that there would be even more of the drama series to come. So, with that in mind, here's everything we know about The Chi season 6 release date.
The Chi season 6 release date speculation
We currently don't know The Chi season 6 release date, but it's definitely coming.
The Chi season 6 was renewed by Showtime back in August, while the fifth season was still in full swing.
As the fifth season started airing on June 24 2022, it seems likely that a 2023 release date for the continuation might be on the cards.
The Chi season 6 cast speculation
It's likely that The Chi season 6 cast will contain a fair few of the main players.
This means that we would expect Jacob Latimore to return as Emmett, Alex R. Hibbert as Kevin, Michael Epps as Jake, Shamon Brown Jr as Stanley, AKA: Papa, and Yolonda Ross as Jada to also come back.
We also know that Lena Waithe will almost definitely be returning to the TV series as showrunner, after having talked about the upcoming season.
Here's the expected cast for The Chi season 6:
Jacob Latimore as Emmett
Alex Hibbert as Kevin
Yolonda Ross as Jada
Shamon Brown as 'Papa'
Michael Epps as Jake
Birgundi Baker as Kiesha
Tyla Abercrumbie as Nina
Luke James as Victor
Curtiss Cook as Douda
The Chi season 6 plot speculation
Based on how season five came to a close, we can take a good guess as to what The Chi season 6 plot is going to explore next.
Season 5 ended with Jada and Darnell getting married in a lovely backyard wedding, and even with Darnell buying Jada a house. Their new family life will likely be explored in the following season, and as such, we wouldn't be surprised if some unexpected dramas came about.
Kevin is also going through it – desperate to get out on his own, we last saw him begging his family to sign an emancipation document so he could go and live his own life. Next season, we would expect to see Kevin taking on his own responsibilities and growing up in the process, or being faced with a nasty legal battle.
Meanwhile, Emmett has accepted money from Douda to invest in Smokey's, which causes some concern for Keisha. (Rightly so, since we saw Douda killing Q earlier on.) Though Emmett ends up using some of the money to buy her a piece of art that she'd previously fallen in love with. We don't doubt that the relationship between Emmett and Keisha will continue to grow and will be a point of focus in the next season.
That, plus Victor publically announcing that his relationship with Tierra was a lie, and that he loves Fatima instead, sets up the next season for an unprecedented amount of fallout.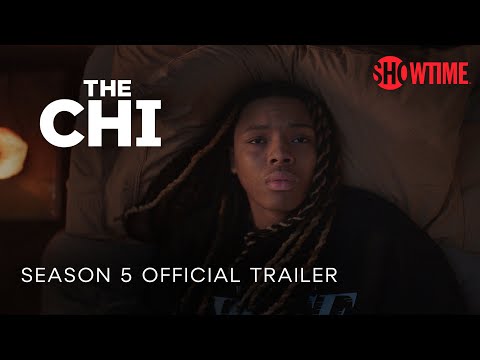 Showrunner Lena Waithe has also teased about what we can expect from the upcoming season [via Entertainment Tonight], saying it will be "unlike any other season of The Chi before."
"I feel like it's probably one of the most emotional seasons. I know last season was very emotional, but this season's even more emotional," Waithe added. "And we heard from the fellas, they want a little bit more… grit, there is that as well. And, you know, it's The Chi, everybody's not gonna survive this season."
That's everything we know for now about The Chi season 6. For more upcoming TV drama you need to get in on, check out everything we know about All American season 6, the House of the Dragon season 2 release date, and all the best streaming services to binge on.
Don't forget to check out all the new movies coming out this year, too.