Is The Boogeyman streaming? Get ready for your childhood fears to come back to you, because the Boogeyman has come to life on the big screen in a new adaptation of the works of our favorite horror writer.
The Boogeyman, based on the Stephen King story of the same name, is a new horror movie that sees a family haunted by the titular legend as he stalks them in their family home.
King stories have been drawing in fans for decades now in the form of monster movies, thriller movies, and more, as well as providing the foundations for upcoming events such as the Welcome to Derry release date. Luckily for you, if you want to get your sights set on the new movie, we've got you sorted on how to watch The Boogeyman.
Where can I watch The Boogeyman?
Good news King fans — you'll be able to catch The Boogeyman on the big screen in your local theater now!
It was originally set for a streaming release on Hulu, but was upgraded due to positive feedback from test audiences. Works for us, since we like our scares as big and loud as they can get.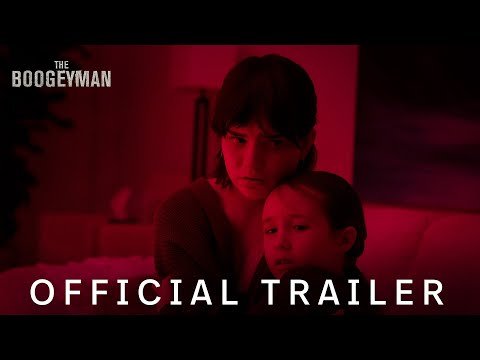 Is The Boogeyman streaming?
The Boogeyman is releasing exclusively in theaters for now, and will likely remain that way for a few months.
Since the movie was originally supposed to have a streaming release, we don't doubt it will become available on streaming services at some point, with the most likely being Hulu since that had been the plan to begin with.
Is The Boogeyman on Netflix?
The Boogeyman isn't currently available on Netflix, but you can catch it in theaters right now.
However, there is a great selection of Netflix horror movies, so you'll still be able to find plenty to be scared of on the platform. And if you don't currently have the service, we've got all you need to know about the Netflix price.
Is The Boogeyman on Disney Plus?
The Boogeyman isn't currently available on Disney Plus, given that it's showing exclusively in theaters for now.
It's also probably not going to end up on there, since Disney Plus isn't well-known for its horror catalog. That said, it may end up being the option for UK subscribers since Hulu and Disney content often merge for UK-based viewers. There are also plenty of Disney Plus movies and Disney Plus shows you can get stuck into otherwise.
Is The Boogeyman on Prime Video?
The Boogeyman isn't available to watch on Prime Video right now, but we'll let you know if it does end up getting distribution there.
If you'd like to see what else Prime has to offer, you can sign up for a free trial subscription here.
Is The Boogeyman on Blu-ray?
Right now, The Boogeyman isn't currently available in physical formats, but if it does become available on Blu-ray, it would likely be towards the end of 2023.
Stephen King fans will probably be calling for a Blu-ray release to add to their collection, so we'll just have to wait and see! We'll be sure and let you know if and when it becomes available.
If you'd like to know what we thought of the movie, you can find out in our The Boogeyman review. We've also got plenty of horror survival guides, including how to avoid an attack from Ghostface and how to be a final girl in 2023. And, if you're looking ahead, you can get the lowdown on the Five Nights at Freddy's movie release date.
Don't forget about all the other new movies coming out this year, as well as the best movies of all time.