Here's everything you need to know about the Tetris movie ending explained. By its very nature, the story of the new movie Tetris is complex. That's because the new drama movie centres around a legal dispute about who owns the rights to license Tetris on different platforms across various regions of the world.
The new movie's leading character, Henk Rogers, attempts to buy the licensing rights to distribute Tetris alongside Nintendo's new hand-held console Game Boy. However, he faces stiff opposition from other competing interests (Robert Stein, Robert and Kevin Maxwell, and even the KGB) as the tension ratchets up and Henk find his life – and the safety of his family – in peril.
But with so many different people wanting the same thing, and with the drama movie essentially focussing on a contractual dispute, it can be easy to lose sight of what's exactly happening to who and when. We've got you covered, though: here's what you need to know about the Tetris ending explained.
Tetris movie ending explained
Tetris ends with Henk Rogers successfully fleeing Russia along the licensing rights, from Tetris creator Alexey Pajitnov, to distribute Tetris along with Nintendo's Game Boy in Japan.
Pajitnov's decision to sign a contract with Henk undermined the attempts from internal Russian attempts to sell the rights to Kevin and Robert Maxwell through Robert Stein, who were offering a more substantial amount of money.
However, it was revealed that the Maxwell's had gone bankrupt through improper business dealings, and so they money they were promising couldn't be counted on. This left the Maxwells, Stein, and the Russians who were trying to organise this deal without any profits while Pajitnov, Rogers, and Nintendo were the beneficiaries of the deal.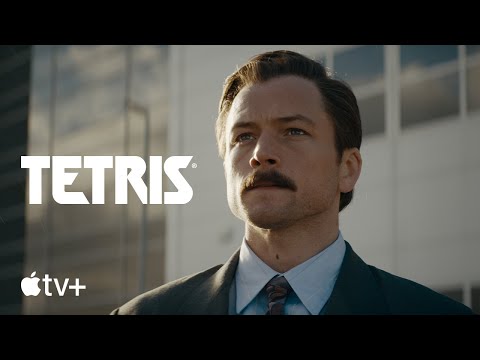 What happens after the Tetris movie ending?
The final thing we see in the Tetris movie is that Rogers has bought Pajitnov and his family tickets to the US to escape the danger he faces as the Soviet Union collapses.
From there, in the Tetris true story, Rogers and Pajitnov go on to found the Tetris Company while the videogame becomes one of the most successful of all time.
For more on Tetris, read our thoughts on the movie in our Tetris review, or check out our interview with director Jon S. Baird and find out how to watch Tetris. Tetris is now available to watch on streaming service Apple TV Plus. For more from the streaming service, check out our guide to For All Mankind season 4. Or, check out our picks for the best movies of all time.