Here's how to watch the Tetris movie, including where the Taron Egerton flick is streaming. If you're interested in Tetris, modern history, or Taron Egerton: you're in luck.
The new movie Tetris, from director Jon S. Baird, has all three in abundance as it follows Egerton's Henk Rogers in his attempt to bring Tetris out from under the Iron Curtain as the Soviet Union threatens to collapse.
A drama movie with spy-thriller elements, in our Tetris review we celebrate the movie's style, and the excellent performances of its cast. So it's absolutely one to add to your to-watch list. But is Tetris streaming, and how can you see the Taron Egerton movie?
Is Tetris streaming?
Yes, Tetris is streaming now on Apple TV Plus as of March 31, 2023. It is an Apple TV Plus original, so if you want to watch the new movie you'll have to fire up another subscription.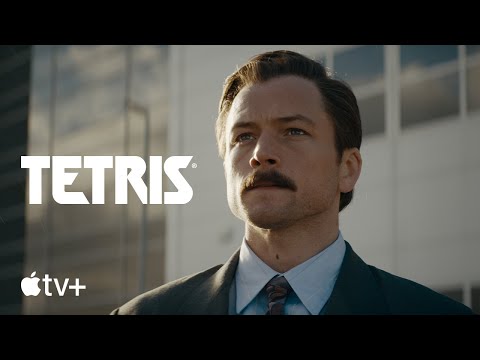 How to watch Tetris
Tetris is not available to watch in theatres, and can only be seen on streaming service Apple TV Plus.
Is Tetris on Netflix?
Tetris is not on Netflix. It is only available to watch through Apple TV Plus.
That's it on how to watch Tetris. Pretty straightforward, right? For more on the new movie, check out our explainer on the Tetris true story, as well as our interview with director Jon S. Baird. Or, you can take a look at our picks for the best movies of all time.