With the Tetris release date having now arrived, interest in the videogame is spiking. Thankfully, the new movie is the perfect companion piece for players of the game, with director Jon S. Baird steering Tetris in the direction of the truth, exploring the emergence of the game, and providing keen insight into its tumultuous first steps out into the world.
Best known for his biographical comedy movie Stan and Ollie, Jon S. Baird has now turned his attention to telling the story of a different kind of cultural icon: Tetris. With Taron Egerton leading the cast as Dutch-American videogame designer Henk Rogers, Tetris is a detail-first look at the thrilling true story of the legal drama surrounding access to Tetris' distribution rights.
If the premise sounds dry, it's helpfully injected with electricity by a backdrop of the collapsing Soviet Union, audacious spies, and massive multi-millionaire villains, with each vying for their own interests and using Tetris as a tool. Henk finds himself caught in this web and quickly out of his depth.
Set in the '80s, one of the most impressive feats executed by Tetris is Baird's ability to evoke a sense of the time without being swamped by bullish references or stubborn nostalgia-bait.
"You just have to keep an eye on that we're not having everybody in the '80s looking like Cyndi Lauper or having everybody playing a Rubik's cube or something, you know, and just make it very subtle," Baird shares. "And I think that's the key. You concentrate on the narrative. And then you make the other stuff subtle, so they just bleed into the background. I think that's the key."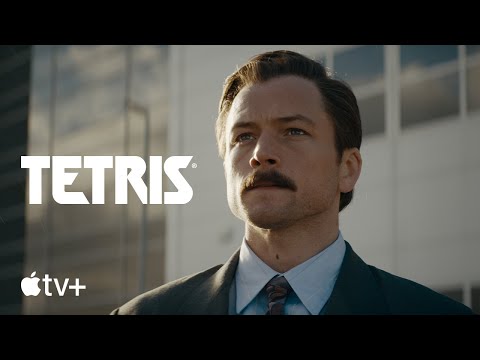 Perhaps the most overt homages to the era are the 8-bit animation sequences appearing between scenes, bringing old-school charm and style. Often, they're even used in lieu of establishing shots as they set the scene for this international story. But at one point in the journey of making Tetris, the 8-bit flair went too far.
"We shot a Cold War thriller, and then in post-production, we put in a nod to the gaming industry," Baird explains. "There was one cut of the film where there was way too much of it in, and it just felt gimmicky. So we scaled back on that, but hopefully, we got the right balance at the end."
In such a larger-than-life story of high drama, only the biggest (in every sense of the word) characters can find space on the stage. Kevin and Robert Maxwell (played by Anthony Boyle and Roger Allam) dominate proceedings as overbearing antagonists, and moulding their characters without tipping into caricature was a concern for Baird.
"There's so much going on that there is a concern of some of it feeling like [caricature] because we've put on a big prosthetic on [Roger Allam as Robert Maxwell], and his behaviour is so outlandish as well. He was a beast of a man. So in post-production – whether it's through editing, or whether it's through music – you have to balance the movie."
Naturally, the one exception is the ever-effervescent Toby Jones. Playing Robert Stein – a competing external force who threatens to disrupt Henk Rogers' plans – Jones manoeuvres in and out of the story in key moments with a physicality that belies the invisible pressure exerted upon him. With only the briefest moments of screen time, his role still manages to be one of the defining performances in the movie, and Baird argues it's down to his grasp of physical comedy.
"That's the genius of Toby Jones. You know, he's one of the finest actors I've ever worked with," he states. "I have never worked with an actor who's got such a handle on physical comedy. Never. It's remarkable to see, it's remarkable… he's really a genius actor. There's a scene where the Maxwells tell him to get out of the room, and he sort of picks up his case as though it's a massive cement block. He's just so aware of physical performance."
Being set mostly in Moscow, the changing political situation in Russia in the late '80s is fundamental to Tetris. Now, in 2023, with the conflict in Ukraine still underway, Russia's place on the global stage is once again under close examination. For Baird, this intersects with Tetris in complex ways.
"I think the situation in Ukraine, this horrible conflict, makes the film more relevant in terms of people understanding the jeopardy of what the Cold War was like," Baird says. "I think if the film had come out a couple of years ago, the stakes, and the jeopardy for Henk, wouldn't have been as immediate or felt as relevant.
"Unfortunately, that situation's still going on. But I think for a geopolitical context, it makes those, especially youngsters, who were not around in the Cold War realise how potentially dangerous it was."
That context, and the fact that photography on the movie had already been completed before the Russian invasion of Ukraine began in 2022, meant that there was never any consideration of halting work on Tetris. "We spoke to the distributors and producers about it and said, 'Look, we feel that this is right to put out,' and we agreed it was right to put that version of the film out."
As for Tetris' place more broadly in the cinematic context, Baird explains that Uncut Gems – another thriller movie in which a man risks the safety of his family for what essentially amounts to gambling – was a key touchstone for focus on the movie.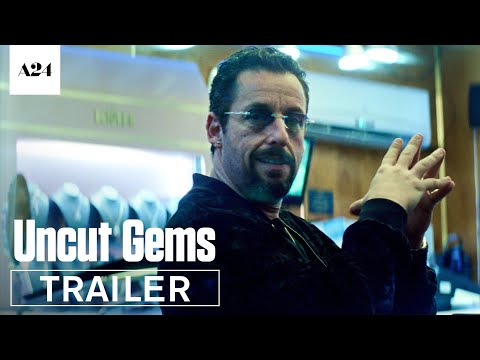 "Uncut Gems was the first reference we had back in the script stage… It's a different kind of film, obviously. And it's probably a harder film, Uncut Gems, but we did talk about that. Certainly, it was the first reference we talked about in terms of how you create tension."
Tetris is available now on the streaming service Apple TV Plus. For more on the new movie, check out our Tetris review. Or, find out more about the best TV series on the streaming service with our guide to the Severance season 2 release date and the For All Mankind season 4 release date. If you want more hot takes, though, why not check out our list of the best movies of all time?