Is the Tetris movie based on a true story? If you love retro videogames, especially ones about slotting shapes into other shapes, then you're in luck.
That's because the first trailer for the new movie Tetris is here, and the Tetris release date is right on the horizon too, with the drama movie coming out in March on streaming service Apple TV Plus—exciting times, then, for fans of little cubes.
Lots of people didn't quite know what the expect from a Tetris movie, but the trailer has helped to clear things up and has made it clear that this will be a video game movie with a rather different approach. But is Taron Edgerton's Tetris based on a true story?
Is the Tetris movie based on a true story?
Yes, the upcoming Tetris movie is based on a true story. It is an original screenplay, written by screenwriter Noah Pink, about the real-life behind-the-scenes legal battle to secure the rights to the Tetris videogame.
This is all set against the backdrop of a changing geo-political climate in the 1980s, with the decline of Soviet Russia meaning that, as the Tetris movie trailer shows, it's much more akin to some kind of globe-trotting spy thriller movie than a Pokémon movie.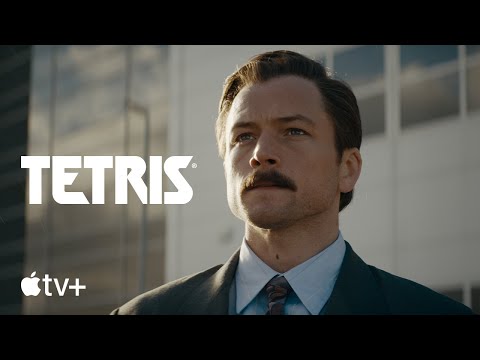 Specifically, the new movie based on a true story is set to focus on Taron Edgerton's character Henk Rogers. Rogers was hugely influential in securing the global popularity of the videogame, which has retained its popularity to this day.
As the movie will explore, Rogers was vital in helping to navigate licensing disputes, eventually meaning that Tetris could be played on the Game Boy console from Nintendo. This secured the legacy of the game and meant it was distributed worldwide. Now, Rogers is still the managing director of the Tetris company.
But the journey of Rogers and Tetris was not straightforward, as the movie will explore, and there was covert and underhanded interference from plenty of external forces which sought to undermine Rogers' work. That will be what the Tetris movie really focuses on, though there's bound to be plenty of scenes of falling-block gameplay too.
For more movies about cubic blocks, take a look at our guide to the Minecraft movie release date, and for more videogame fun, we have a guide to the Sonic the Hedgehog 3 release date. Or, broaden your horizons with our guide to the best movies of all time.