Look, we all love Ted Lasso. It might well be the best comedy series on TV at the moment, and it's certainly the best Apple TV show in the fairly short history of the tech behemoth's streaming service. I love it. You love it. We all love it. But, since Ted Lasso season 3 began, there's something wrong.
The source of the problem, one suspects, is a simple one. Despite its British setting, this is absolutely an American TV series. Ever since the first episode, UK viewers have had to hear words like "elevator" and "commercial", while grinning through the pain. Fine. But I still have nightmares about Juno Temple saying "parking lot" as if it was a completely normal thing for a Londoner to say.
Lately, though, something else has turned. Ted Lasso has completely jumped the shark in one simple, but infuriating way. The football is utterly ridiculous.
To be fair, sporting verisimilitude has never been a key priority of the show. Despite the fan-pleasing appearances of Jonathan Wilson's seminal tactics book Inverting The Pyramid – Coach Beard had it in the first ever episode and is still reading it dutifully now – things on the pitch have always been squiffy, to say the least.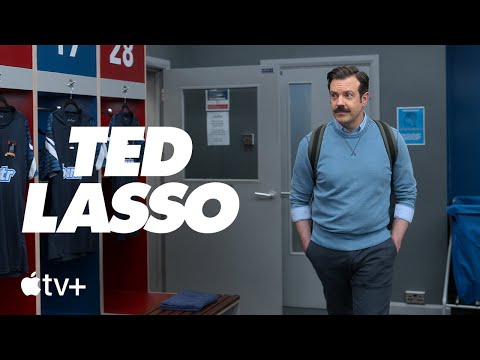 The season one finale saw AFC Richmond grab an equaliser against Manchester City by deploying the 'Lasso Special', in which the team mimicked an American Football play in order to confuse their opponents. And then season two began with Dani Rojas missing a penalty because the club's greyhound jumped in front of the goal and blocked the ball, with fatal effects.
That's before we even get to the idea that former Richmond kit man Nate Shelley is a maverick 'wonder kid' because he understands counter attacks and knows what a 'false nine' is. We know Manchester City manager Pep Guardiola exists in this world, because he's mentioned in series one. That's a man who has won trophies in multiple countries using false nines, and might take umbrage with Nate being given all the credit..
But now, Ted Lasso season 3 has taken its distortion of footballing reality a couple of steps too far. Firstly, this came with the introduction of megastar Zava. Modelled after one of football's most infuriating geniuses, Zlatan Ibrahimović, the ageing player agreed to sign for relegation-tipped Richmond instead of the incredibly wealthy and successful West Ham United, now managed by Nate.
In his debut for Richmond in season 3 episode 3, Zava scored with his first touch, starting the game with an audacious lob from inside his own half that would make even David Beckham double-take like a cartoon character. Within weeks, Zava was scoring scorpion kicks, bicycle kicks, and notched up a hat-trick against Manchester United in a 3-2 win. Fantasy football would be very boring in this world. Just pick Zava.
However good Zava is, the suggestion that he could single-handedly drag a team from relegation to victory is absurd. Cristiano Ronaldo struggled to ever reach his former heights when he returned to Man United in 2021, and he was playing in a much better team than Ted's Richmond are perceived to be.
Even the best striker in today's Premier League, Erling Haaland, would certainly not have managed his gargantuan goal tally if he'd been parachuted into a team like bottom-of-the-table Southampton or the newly promoted AFC Bournemouth.
The true nightmare for football fans, though, came in Ted Lasso season 3 episode 4 and the clash with Nate's West Ham. Nate's conservative approach gave his team a 1-0 lead, and the Hammers managed to get a second goal just before half-term by triggering a ludicrously intense pressing move that caught Richmond off-guard. Frustrated, the Richmond coaches took advantage of Ted's absence to show the team security footage of Nate destroying the 'Believe' sign from above Ted's office.
In the second half, the super-motivated team came out for blood. By my count, there were three red cards and innumerable yellows. Commentator Chris Powell mused that the "second half should have come with a trigger warning", and he was right. The team lost 4-1, with their only goal coming from Zava, naturally. That's the sort of ill-disciplined display that, in the real world, would leave a team with a hefty fine, and possibly see the referee forced to stop the game early.
Manchester United paid £65,000 for failing to control their players recently after an incident of surrounding the referee, while Arsenal got a £40,000 bill for a bad-tempered game against Newcastle in which nine yellow cards were handed out. Richmond, from what we have seen, got off scot-free. In the real world, Gary Lineker and Alan Shearer would have clutched their pearls so hard they'd have pulled a muscle.
None of this, of course, is a terminal issue for the show, and it's a little churlish to complain about the way football is portrayed in a sitcom. However, the action on the pitch has been more important than ever before. The main villain of season one was club owner Rebecca, while season two focused more on Ted's mental health than any on-pitch demons. But this time, it's Nate and his West Ham team who are the prime antagonists for the Ted Lasso cast. And the only way to beat Nate is on the pitch.
Football is a slippery sport to convey on screen, notably absent from lists of the best sports movies ever made – particularly coming out of America. It's a team game that unfolds as a mess of interconnected tactics and strategies, rather than the simple one-on-one conflict of boxing or baseball that Hollywood loves.
If Ted Lasso season 3 wants to make the football the centre of its drama, it needs to make a bit more sense. But as long as they never say "parking lot" again, I'll let them off.
For more of the best TV series on screens right now, check out our recaps for Yellowjackets season 2, Succession season 4, and The Mandalorian season 3. Alternatively, for a change of tone, read about the best thriller series, the best anime series, and the best horror series of all time.