After snagging Zava from under Rupert's nose in the last episode, Ted Lasso season 3 episode 3, '4-5-1' opens in a triumphant spirit with the mighty Greyhounds enraptured by just the thought of the football ace joining their team. For Colin, though, the smile on his face has less to do with his club's new signing and more to do with his love life.
Yes, 5-3-5 opens with the reveal that Colin (Billy Harris), the cheeky Welsh left winger, is, in fact, gay and has been keeping it a secret from his teammates. While the storyline doesn't really go anywhere in this episode, you don't need a Coach Beard-sized brain to work out where the comedy series is going with this.
The world of Football, and professional sports in general, isn't exactly progressive when it comes to homosexuality. You can count the names of the out LGBTQ+ players in the men's game on two hands (literally), so we're guessing — especially considering the episode ends with Trent Crimm (James Lance) independently seeing Colin and his boyfriend sharing a kiss — that Colin may be forced out of the closet during the events of Ted Lasso season 3.
Ted Lasso season 3 episode 3 recap – Zava is life
Now's not the time to speculate on what might be, though. Now is the time for what is, and what is, is Zava (Maximilian Osinski). Introduced in Ted Lasso season 3 episode 2 as a footballing superstar and diva, Zava immediately gets pulses up at the Dogtrack when he fails to attend the ceremony announcing his signing.
Instead, Zava goes to Rebecca's office and waits for the Richmond management to approach him. What seems like the work of an egomaniac, though, is quickly revealed to be a misunderstanding, and Zava almost immediately charms Ted (Jason Sudeikis), Rebecca (Hannah Wadingham), and Higgins (Jeremy Swift) with his oddly spiritual energy.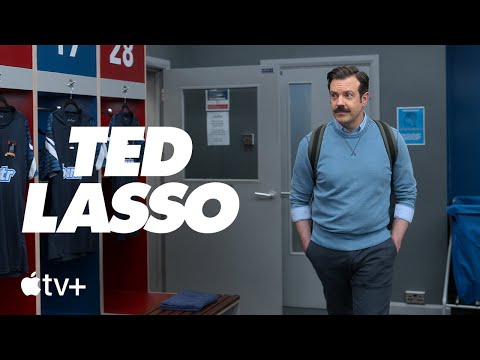 We have to take our hat off to Osinski. On paper, the character could be easily played in the same casually arrogant way that Phil Dunster played season 1 Jamie Tartt, but he doesn't do that.
Zava's definitely got an ego the size of a small moon, but unlike Jamie, who always seemed to be putting on a confident front, you get the feeling that Zava truly believes he is the best.
And to be honest, it seems he's got the skill to back up his ego, putting Richmond on a seemingly unstoppable winning streak, even scoring from the halfway line point during his debut.
Further differentiating Zava from Jamie is how the rest of the changing room responds to him and his slightly self-centred eccentricities. Even poor Colin, who gets benched to make way for the new ace, seems content with the club's success.
Ted Lasso season 3 episode 3 recap – Jamie Tartt team player
The only person who despairs is Jamie, and he approaches Ted with his concerns about Zava's behaviour. While Ted and Beard thank Jamie, they're happy to let things play out for now.
This was a nice little scene that demonstrated Jamie's development (imagine season 1 Jamie doing this?), and again, I think it's doing a little bit of table setting for later in the season.
You see, Zava's philosophy is ultimately divergent from Ted's own and the style of play Richmond has become known for. Instead of playing as a team, Richmond has just started relying on Zava's undeniable talent, which seems like a recipe for disaster. I like the subtle way the Ted Lasso writers have approached the situation.
Zava's not come in and flipped the apple cart. Instead, his ego and arrogance have slowly infected the team in a far more insidious way. They're not the Greyhounds anymore.
They're Zava's pet dogs, who exist simply to bring him the ball. Richmond is defintiely being set up for a fall here, and you know it won't end well. That said, with Roy (Brett Goldstein) offering to train Jamie, there's a suggestion that Zava won't be Richmond's star player forever.
Ted Lasso season 3 episode 3 recap – Michelle moved on
Speaking of things that didn't end well, Ted's got his own problems this week after accidentally discovering that Michelle, his ex-wife, is now seeing someone. Specifically Dr Jacob Brianson, their marriage counsellor. While it looks like this will set Ted spiralling, the show shows the real progress the moustachioed coach has made.
He doesn't quite have a panic attack, but he dwells on the situation, and when he does seek professional advice, he fails to communicate these issues to Michelle herself, effectively burying his feelings again. It's a sad but recognisable situation if you've ever had to deal with anxiety because there's a tendency to avoid confrontation and further possible pain.
I'm glad the show had the gumption to do this, as it would have been too easy to present Ted's mental health struggles as something he'd moved on from as opposed to the hard truth that the road to good mental health is a constant journey and not something a single epiphany can cure.
Ted Lasso season 3 episode 3 recap – Rebecca and the psychic
Anyway, out of the stadium, Rebecca visits her mother's psychic. Incredulous at the idea, she plays along at first, but when the psychic gets a little too close to home, Rebecca walks out but is more affected by the encounter than she'd like to admit.
Indeed as the episode draws to a close and the Richmond faithful gather to celebrate their winning streak at Sam's new restaurant, there's a suggestion that the psychic may not have been totally full of shit.
4-5-1 is an episode that spends a lot of its time place setting for later in the season. In a lesser show, I'd probably be slightly put out by the pacing, but to be honest, the world of Ted lasso's so intoxicatingly nice that I was happy just to spend time with the characters, even if there weren't really any major developments.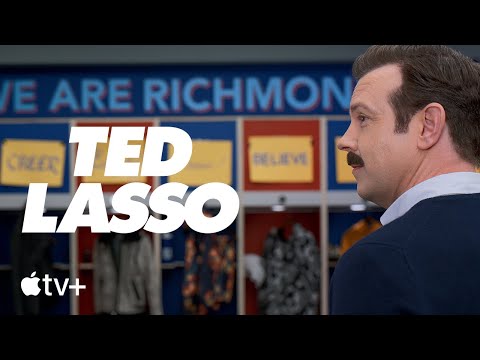 Ted Lasso season 3 episode 3 Highlights
Did anyone else's love The Diamond Dogs chat about which Andrew Julie characters they have a crush on? It's made even better by Trent picking Clarisse Renaldi from Princes Diaries.
Danny's admission that he lost his virginity to Zava's boots… and no, he doesn't mean 'in' them.
Jamie's Gallagher-inspired look and outsmarting Coach Beard, now that was ironic.
We loved Zava stopping to say 'hi' to Will the Kit Man, mainly because Will never gets any respect.
Do you love the Greyhounds and Ted as much as we do? Then you need to read the unlikely origin of Ted Lasso. Basically, he's a lot older than you think he is. We've also done a breakdown of the Ted Lasso cast, and we have a full spoiler-free Ted Lasso season 3 review.
Finally, if you want to know more about other great upcoming shows, then check out our articles breaking down everything you need to know about the Severance season 2 release date and the House of the Dragon season 2 release date.
Ted Lasso season 3 episode 3 recap
Even when it's just setting up the rest of the season Ted Lasso is effortlessly charming.