When Ted Lasso's season 2 ended with Nate Shelley betraying Richmond and tearing down Ted's 'believe' sign, the fans were out for blood. Unsurprisingly, supporters have been desperate to see Nate and Ted face off on the pitch so they could see Richmond triumph over West Ham, an act that would vindicate our moustachioed coach and cement Ted Lasso as the best TV series of all time.
Yet, despite its reputation as a feel-good show, Ted Lasso has never been about wish fulfilment, and Ted Lasso season 3 episode 4, Big Week, isn't the cathartic battle between good and evil that most fans hoped it would be going into Ted Lasso season 3.
Ted Lasso season 3 episode 4 – Ted versus Nate
Following the events of Ted Lasso season 3 episode 3, Ted wakes up in bed with Sassy getting ready to leave. Shocked to see her going, Ted asks if she'd consider going on an actual date with him, which Sassy quickly declines. Now Sassy doesn't do this out of cruelty; she does it because she knows something Ted doesn't. He's a mess.
Heading to Richmod's training ground, Ted's shocked when the reassembled Diamond Dogs all agree with Sassy's diagnosis. The problem's clear, Ted doesn't deal with the things that hurt him and instead uses an optimistic mask to hide from the pain.
This is contrasted with the way Nate deals with pain. Like in the first episode, we see that Nate has some complicated feelings regarding Ted and Richmond. Unlike Ted, who buries his darker emotions, Nate's way of coping is to openly embrace them and subdue his empathy and guilt, seeing them as weaknesses that need to be crushed.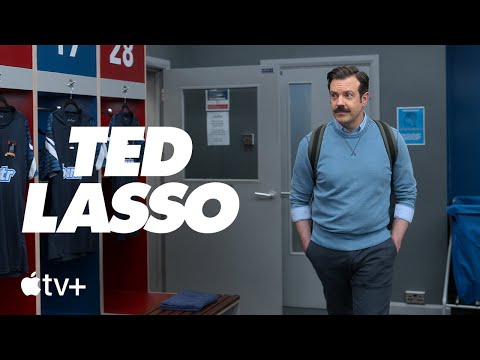 This is all guided by Rupert, who tells Nate in no uncertain terms that he did nothing wrong when he left Richmond. I actually really like the dynamic the writers are building between Rupert and Nate — they're like the Emperor Palpatine and Darth Vader of Premier League football — because, to be honest, there's part of me that agrees with the old bastard.
Ted neglected Nate in season 2 of the comedy series, and he sometimes looked down on him. That's why Nate's outburst cut fans so deep. There was a spark of truth to it that we probably didn't want to admit at the time. Rupert's taken Nate's wounded pride, though, and allowed it to fester in an attempt to turn the former kit boy into a little Rupert Jr.
Still, through the episode, we get glimpses of Nate's former self, and when Ted and Nate finally do meet at West Ham, it's not the dramatic showdown we were expecting. Ted is nothing but pleasant to his opponent, and Nate actually goes to apologise, only to be stopped by Rupert.
It's on the pitch, though, where things really fall apart. Richmond are clearly the underdogs in the first half, but they put up a spirited defence holding off West Ham into stoppage time. Unfortunately, Nate's superior tactical acumen allows them to go two goals up just before halftime.
This is where Richmond make a critical mistake. While Ted's distracted, Roy and Beard show the Greyhounds a video (which had been discovered by Trent Crimm) of Nate destroying the 'believe' sign. The pair believe that it'll put some fire in the belly of the team, but it all goes disastrously wrong.
During the second half of the game, Richmond plays dirty, and a good chunk of the team is sent off in the process (Editor: I am reliably informed by a football fan on the team that this is where the show's depiction of football jumps the shark), so they end up losing 4-1. It's an embarrassing moment for the team, but once again, Ted and his philosophy are quietly vindicated.
As Roy and Beard quickly realise, when the team was playing professionally, they were keeping up with West Ham. It was only when they started to play with hate that Richmond fell apart. What's more, though, is that despite his loss, Ted still looked like the bigger man because Nate walked away after the game without shaking his opponent's hand.
It's a small thing, but Nate, who's so driven by how he's perceived, is clearly rattled by the press questions about it, and it breaks through his tough exterior.
Nate's actually so affected by not shaking Ted's hand that he tracks his old boss down, seemingly determined to be the bigger man, but once again, Rupert gets in the way. It's sad, of course, but we've seen now there's still good in Nate. Maybe he'll go the full Vader and redeem himself in the end.
Ted Lasso season 3 episode 4 – Shandy goes rogue
Speaking of rogue apprentices, Big Week's other major story is about Keely and Shandy. It's been clear from the first episode that there's something slightly off about Shandy, and in this episode, she starts to show her hand.
Shandy takes control of filming the Bantr adverts, telling Keely she "loves being the boss". It's a clear warning that Shandy's not content to be Keely's dogsbody, and she later proves it when she changes Bantr's strapline to insinuate that if you sign up, you might be able to shag a celebrity. Keely's clearly appalled, but it's made worse by the fact it's done in front of her boss Jack Danvers.
I'm not quite sure where this is going right now. The story sort of mirrors Nate and Ted's relationship, and I suppose it could be seen as a cautionary tale about putting your trust in the wrong person, but that doesn't seem very Ted Lasso-y to us, so who knows?
Ted Lasso season 3 episode 4 – Rebecca and Rupert
Rebecca doesn't get much to do in this episode, but what she does will likely have a big impact on the plot in the latter half of the season.
Basically, while skittering about West Ham's grounds, she sees Rupert cheating on his new wife, Becs, with his assistant. We're shocked, I say, shocked. Well, not that shocked.
Ted Lasso season 3 episode 4 – Best moments
Ted revealing he offers to drive when his Uber drivers look tired
Beard and Roy trying to outsmart Nate, and they're right "fuck Socrates."
Coach Beard kindly (or not so kindly) offering to set Ted up with his girlfriend's sister
Nate trying to hide from Ted in an empty lift
If you love the Greyhounds, check out our story revealing the surprising origins of Ted Lasso. We've also got a guide breaking down who's in the Ted Lasso cast, and if that's not enough, we've got a list of the best movies ever made.
Ted Lasso season 3 episode 4 recap
Probably our favourite episode in Ted Lasso season 3. It didn't give us what we wanted but it still taught us an important lesson.