The first episode of Yellowjackets was a masterclass in TV writing. The horror series opened on a selection of striking images and lingering mysteries that set us up for the captivating first season. Yellowjackets season 2 maintains such quality, offering some answers while going deeper on the threads that left the greatest impression.
In the first episode, 'Friends, Romans, Countrymen' directed by Daisy von Scherler Mayer, we return to the cabin in 1996, where the Yellowjackets team are suffering a heavy winter. The group, rattled thanks to Jackie's passing and Misty's attempted poisoning, are still feeding themselves from the bear Lottie killed.
Growing more spiritual, Lottie has adopted a form of prayer that she forces her teammates to sit through every time someone leaves camp, marked by a particular symbol that keeps appearing. In the present on the thriller series, this has snowballed into a full on cult that has a rather large following.
But a more pressing plotline for now is Taissa's political campaign. She won the election to be New Jersey senator, but appears to have done so by engaging in a ritual that involved a blood sacrifice, using the family dog.
She's confronted by her wife, Simone, outside their son's school, who discovered the shrine in their basement. A bewildered Taissa is given an ultimatum: give up politics and get help, or this whole incident finds its way into the press.
Like a lot of pop culture over the last decade, Yellowjackets is preoccupied by trauma, and the multitudinous ways it follows us and manifests through-out our lives. Taissa suffers a mixture of hallucinations, sleepwalking, and amnesia, causing erratic and frequently violent episodes. When she goes into the basement and finds the bloody remains of her ritual, she cries, affronted by her own behaviour.
At a pivotal point in Taissa's career, her ability to control and cope with her psychological issues is straining, creating an apparent fork in the road between her family or her livelihood. Time does a lot of healing, but it alone doesn't fix everything.
Shuana is dodging a different kind of scrutiny, for her role in the disappearance of Adam. Herself and Misty are practicing interrogation, though it's not going so well. Misty and Christina Ricci's performance still stand out in the Yellowjackets cast for being so relaxed yet immediate and unpredictable. Her personality has so many deeply embedded quirks, it's hard to put your finger on any of them except to nod along and see what comes next.
Shauna's affair has created tension, but from her daughter, Callie, not her husband Jeff. This becomes important later, after Shauna and Jeff burn Adam's personal belongings, like driver's licence and such. Callie pokes through the ashes, to find remnants still intact enough to make clear they were his.
However Shauna has learned to just walk through painful, complex situations, it hasn't rubbed off on Callie, who's been given a much calmer life by comparison. Her growing anger towards her mother's betrayal is likely to boil over, though, and soon. At least Jeff's paintings of Shauna have been ruined now to prevent her being identifiable.
Meanwhile, at Lottie's base, Natalie manages to cut herself free from one of the cultists. On her way out, she finds Lottie enacting one of her bizarre activities, this one inviting someone to bury themselves. The two old classmates confront each other, where it's made clear Natalie can't leave for some time.
We see the root of this tension in the 1996 portions. Natalie and Travis are doing regular hikes to find Javi and map the local area. After still finding no sign, Travis has an anxiety attack by the fire that night, to which Lottie comes to his aid by placing her hand on his chest. He has visions that help him recover, as Lottie tells him that Vati's alive.
Believing this to be a lie, Natalie tells Lottie off for giving Travis false hope. Truly, the thing that kills us most in life is the promise of something that never happens. Needless to say, Lottie and Natalie haven't gotten any friendlier in adulthood.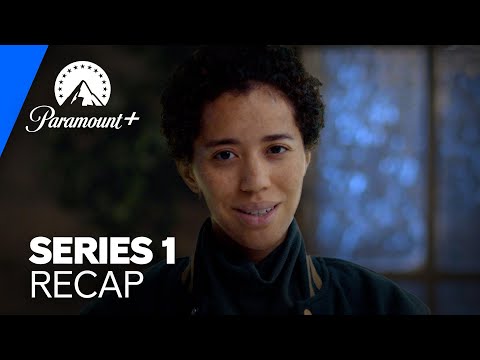 A new 1998 plot on the TV series shows us Lottie's time in psychiatric care post-rescue. She goes mute after being found, and after some heavy rounds of hospital care, she breaks her silence to assist another patient, tying her brand of healing to her very ability to express.
Showrunners and writers on this episode Ashley Lyle and Bart Nickerson manage to maintain the fervent energy of Yellowjackets from the first season. The plotlines are still as intertwined, yet each has their own intricacies, all building towards one inscrupulous whole. Wherever this is going, we can be sure it'll be thrilling.
Yellowjakets season 2 is available on Showtime Plus in the US and Paramount Plus in the UK. You find more great television on our lists of the best Apple TV shows, best Netflix series, and best Disney Plus shows.
Yellowjackets season 2 episode 1 recap
Yellowjackets with another enthralling opening episode that provides as any great questions as answers.