With Hell or High Water making a splash (pun intended), one thing is clear — we're in the midst of a Taylor Sheridan sweep. Released in 2016, the Sheridan-penned neo-Western is already proving to be one of the best Netflix movies in the UK, floating up to fourth place on the streaming service's most-watched ranking.
Directed by David Mackenzie, the film follows brothers Toby (Chris Pine) and Tanner Howard (Ben Foster), who decide to save their family ranch by committing a string of bank robberies. All the while, they're being pursued by Texas Rangers Marcus Hamilton (Jeff Bridges) and Alberto Parker (Gil Birmingham). If that's not a setup for one of the best drama movies, we don't know what is.
New on Netflix UK this month, it's the second installment of Sheridan's trilogy of what he refers to as "the modern-day American frontier," following 2015's Sicario and preceding 2017's Wind River. "When I write a movie, I write it for me," he told Indiewire. "I let characters be human and flawed and relatable. When we do things that aren't that great, we can understand it."
Clearly, this introspective approach to screenwriting plays off and led to Sheridan producing one of his best movies. Hell or High Water has a near-perfect Rotten Tomatoes score of 97% and was nominated for four Oscars, three BAFTAs, and three Golden Globes.
When asked why he thinks the film resonated so much with audiences, Sheridan told Flickering Myth, "I think that people were able to relate to the difficulties that Toby primarily was enduring, and I think that there was a real honesty in the way that Chris [Pine] played that character without any self-pity, and yet I think that the frustration which carried and then exuded, really resonated."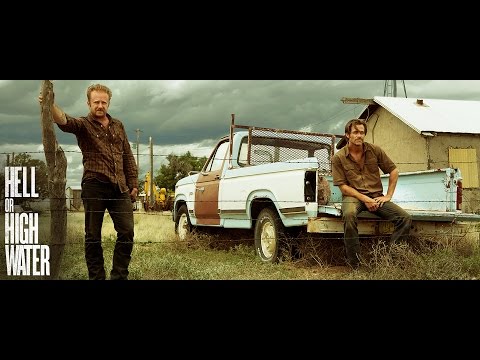 He added, "[E]veryone, regardless of walk of life, was able to connect with these characters, and sort of see the sameness in all of us." For more unifying Westerns, check out our guides to the best Clint Eastwood movies and the best Taylor Sheridan TV series and movies.
And, of course, we can't talk about Taylor Sheridan without also drawing your attention to his flagship series, Yellowstone. Considered one of the best drama series of all time, be sure to check out our guides to the Yellowstone cast, Yellowstone timeline, and the Yellowstone season 5 part 2 release date.
At least, that should be enough to keep you busy until we get some new movies from Sheridan.