Talk to Me already has its hand gripped around critics. (Sorry, we had to.) But seriously, these early reviews for the new A24 fright-fest make it look like we have a new phenomenon on our hands, and all opinions point to the fact that Talk to Me may be one of the best horror movies of 2023.
Honestly, we loved it, and you can read as much in our Talk to Me review. Forget 'best horror' — we can probably note this one down as one of the best movies of the year, period.
If you've been too distracted with the likes of Barbie and Oppenheimer (among the countless other new movies this summer), you may have missed word on what is now being considered one of the best A24 movies of recent times. Well, let us guide you by the hand towards your newest spooky cinematic experience.
Talk to Me is a ghost movie that follows Mia, a young woman who's recently lost her mother. She's rattled by grief, but trying to move on. When she's invited to a party, she finds out that the newest party trick on the block involves an embalmed hand that once belonged to a medium.
If you hold the hand and say "talk to me", you'll be possessed by a spirit, which evidently looks like a real adrenaline rush. Of course, they can't seem to let go of their obsession with The Hand, and various awful, horrific antics ensue.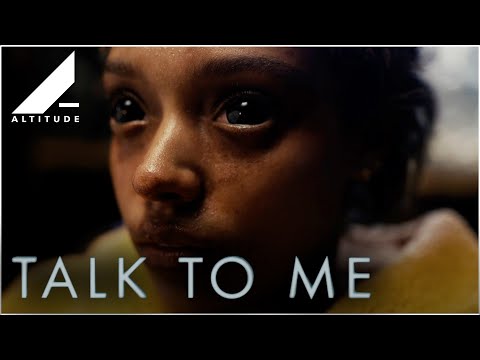 Talk to Me is the directorial debut of brother duo Danny and Michael Philippou, who initially found fame with their comedy-horror videos on YouTube under their channel RackaRacka. Talk to Me has skyrocketed them into cinematic fame already, and the pair have received attention from the likes of horror legends such as Ari Aster and Jordan Peele.
Early reviews have praised the film highly, and it's currently sitting at an astounding 98% on Rotten Tomatoes, as well as 75 on Metacritic. The Hollywood Reporter's David Rooney says the movie "remains exciting and scary throughout," while The New York Times' Jeannette Catsoulis makes reference to the "stunning opening sequence that caused my jaw to drop."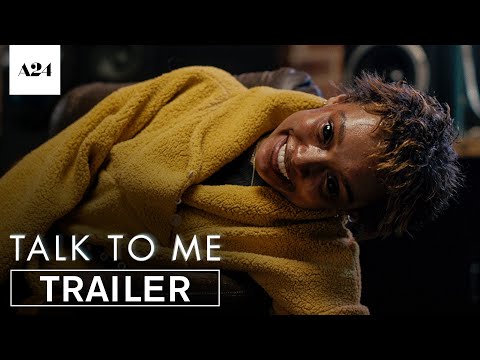 We here at The Digital Fix loved Talk to Me. It's a shockingly refreshing take on the classic possession trope and brings about genuine scares without relying on overused jump scares. Although it might seem we're at the peak of movies right now, it's well worth getting yourself back out to the theaters once more come Friday July, 28, to get your dose of scares.
For more horror, take a look at our lists of the best body horror movies and best monster movies. Plus, you can find out everything we know about The Exorcist: Believer release date and the Five Nights at Freddy's release date. Don't miss our feature on how to be a final girl in 2023, too.
For more breakdowns on the newest horror that has everyone talking, take a gander at our guides on the Talk to Me post-credit scene, how to watch the new horror movie, and find out why Talk to Me had some shocking real life inspiration.