Talk to Me is probably the best-reviewed horror movie of 2023 so far, and is likely to find an enthusiastic audience, despite Barbenheimer currently dominating movie theater screens. It is the directorial debut of Australian brothers Danny and Michael Philippou, with Danny Philippou also co-writing the screenplay.
Talk to Me was a hit at many different festivals, including Cannes and Sundance, starting a bidding war. It became an A24 movie and will hope to become a sleeper summer hit for horror fans who are counting down the days until they can start enjoying Halloween movies. In our upcoming interview with the Philippou brothers, we ask them if it's true that the story was inspired by a video they saw of someone doing drugs and getting overwhelmed by adrenaline.
Danny Philippou responded; "We saw a video of a neighbor taking drugs for the first time and having a really negative reaction, and he was on the floor convulsing, and all his friends that he was with were filming him and laughing at it, as opposed to helping him. That was footage that inspired a lot of stuff."
Talk to Me is a new movie, in which evil spirits possess various connected young people – beginning at a party. It also deals with themes of suicide and grief. Peter Bradshaw of The Guardian describes it as "a chilling adventure under which there is, however, an undertow of pathos" and Robert Daniels of IndieWire says; "Talk to Me offers frights that'll murder you long before the next movie arrives."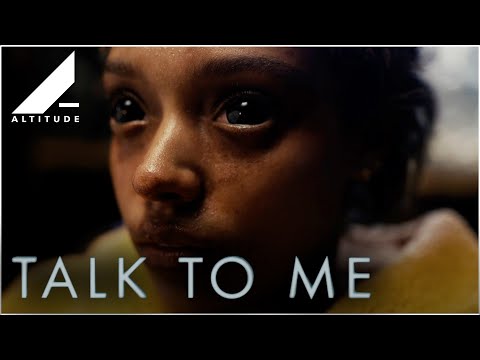 Our own Talk to Me review says that it's "slick, scary, and wildly entertaining, Talk to Me is one of the most original and memorable horror movies of 2023 that holds you in its grip and refuses to let go."
Check out our guide to the best slasher movies of all time and the best ghost movies.