Where was the Succession season 4 finale filmed? We've just said goodbye to Succession season 4 and, with it, the show as a whole. It seems strange to imagine never entering the world of the Roys again, but there's no doubt that creator Jesse Armstrong stuck the landing.
Succession ended with a major boardroom battle, with this sort of verbal duel exactly what we've come to expect from one of the best TV series ever made. But, earlier in Succession season 4 episode 10, the Roy siblings had a rare moment of togetherness in a beautiful location.
So where was the Succession season 4 finale filmed in order to provide the stunning backdrop to the concluding chapter of the best drama series in years? If you fancy a summer trip to a location that'll make you feel like one of the best Succession characters, we've got you covered.
Where was the Succession season 4 finale filmed?
The Succession season 4 finale featured scenes shot on "Bim Island", aka Barbados. This included the beautiful Bathsheba beach.
Succession actually finished its production run in Barbados, which proved to be a hell of a big finish for the Succession cast. Nice work, if you can get it. We bet the wrap party was fun.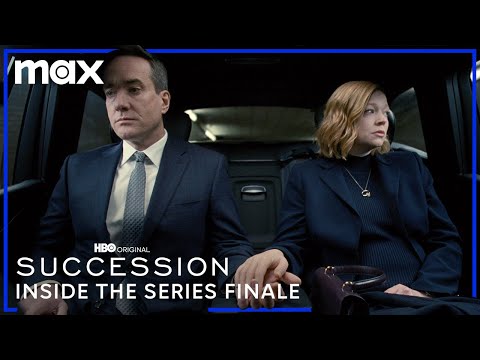 During the finale, the three Roy siblings reunite at their mother's house in Barbados. The island is known as "Bim" by many of the locals, derived from the Igbo term bém – which means "my home".
It's a fitting environment for a rare moment of joy and humanity between the siblings, as they agree to support Kendall as the new CEO to ward off the GoJo deal.
Most of the Barbados scenes in the episode were filmed in and around Bathsheba beach, on the east coast of the Caribbean island. Bathsheba is known for its enormous and unique rock formations, which broke away from ancient coral reefs a very long time ago.
Obviously, the rest of the Succession season 4 ending was primarily filmed in New York, including that memorable climactic shot of Kendall looking out across the Hudson River. We're guessing, though, that you're currently checking out vacation spots in Barbados, rather than NYC. And we don't blame you at all.
For more on Succession as we say goodbye, find out how to watch Succession season 4 and relive it all, as well as how to run a media empire according to Logan Roy.
You can also take a look behind the scenes to find out why one Succession actor had a problem with the funeral scene and which iconic horror movie character Succession fans spotted in the show.