Succession is sometimes horrifying in its own right. Be it because of the rampant insults thrown about carelessly, the carefully crafted and gutting power moves, or the emotional turmoil that all our favorite Succession characters have battled this season of the drama series.
But now there is a bona fide horror crossover taking place within the TV series, as seen in Succession season 4 episode 9. The episode revolves around Logan Roy's funeral, a chaotic affair involving presidential candidates, crumbling breakdowns, and random newcomers named Sally Anne.
But eagle-eyed fans have spotted a cameo from one of this year's earliest horror movies appearing in the background of the Succession episode.
During the painful scene in which Kendall threatens to lay down in front of his ex-wife's car to stop her from taking their kids out of town, the now infamous robot M3GAN can be spotted below in the background above a gray car (in poster form, of course.)
M3GAN became something of a phenomenon back when it was one of the new movies to hit big screens in January. She quickly gained a hoard of fans with her hypnotic dance moves and aggressive nature, and considering her sharp tongue and lack of a soul, we think she'd fit right in with the Succession cast.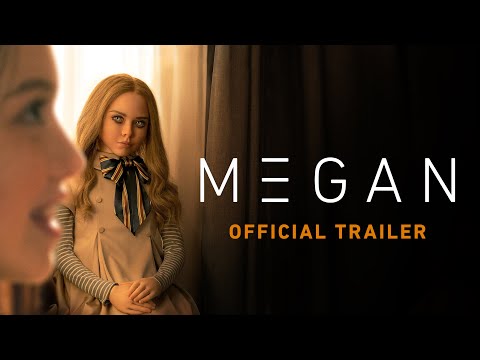 This spotting means two things. One: It's canon within the Succession world that M3GAN was released in theaters. Two: It means that in the world of the HBO series, their election date is held in November 2022, meaning that their fictional elections are offset from reality by two years.
If only Logan had held on a little longer. We have a feeling he'd have liked M3GAN's attitude.
The Succession finale is nearing, so why not revisit our thoughts on why the Succession pilot is a perfect episode of television? Or, for something scarier, check out everything we know about M3GAN 2 release date, and see our list of the best horror series you should be watching.