Like the rest of us, even Stephen King isn't going to turn down a night bingeing movies on Netflix. But while we struggle to find something new on Netflix to watch, the author took to Twitter to share some suggestions of his own.
"Want a tight little thriller that will remind you of Ruth Rendell and Patricia Highsmith?" he asked. "Try I Came By (Netflix). It does the job." Directed by Babak Anvari, the thriller movie follows young graffiti artist Toby Nealey (George McKay), who targets upper-class homes with his politically-minded work. However, when this work leads to him discovering a shocking secret, it's a race against time before he and everyone he loves find themselves in danger.
Sure, it might not be the best Netflix movie on the platform — with a 67% score from Rotten Tomatoes — but as King says himself, it certainly does the job.
Joining McKay in I Came By's cast is Percelle Ascott, Kelly MacDonald, Varada Sethu, and Hugh Bonneville. Bonneville's turn as the movie villain in I Came By was especially praised by critics, with Empire's John Nugent describing it as an "unexpected, perfectly pitched bad-guy turn," while the Wall Street Journal's John Anderson argues that "casting Hugh Bonneville as a psychopathic murderer is just one of the stratagems that elevate I Came By above the standard serial-killer thriller."
Given Bonneville is best known for his work on Downton Abbey and the Paddington films (some of the best movies of all time, by the way), seeing him as murderous judge Hector Blake is a little bit of a shock — but if these reviews are anything to go by, then it's definitely worth a shot. Plus, he got the Stephen King seal of approval, and there's no praise really higher than that.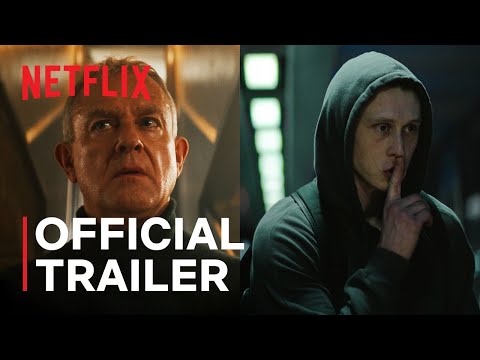 Once you're done with I Came By, make the most of Netflix and sift through some of the streaming service's new movies along with their back catalog of the best Netflix series, best Netflix horror movies, and best Netflix documentaries. You can also dig deeper into the world of horror with our guides to the best ghost movies, best slasher movies, and best monster movies.
Or, for more on Stephen King, check out our recent The Boogeyman review and guides on how to watch The Boogeyman, The Monkey release date, and the Welcome to Derry release date.