The possibilities for storytelling within the Star Wars universe really are endless, and the franchise is going all out with its next instalment of the animated series Visions. It's been announced that Visions season 2 will arrive on the streaming service Disney Plus on May the 4th, and the Star Wars series will feature some incredibly exciting animation studios.
The first season of the TV series opened up the world of Jedi and Sith with an anime series approach, offering audiences a whole new artform to enjoy in a galaxy far, far away. The show was heralded as a fresh and fascinating direction for the franchise, so it's no surprise Disney is building on that for season 2.
The official Star Wars Twitter account posted a teaser of the studios involved in the next chapter of the project, and announced the new episodes will air on Star Wars day this year.
The tweet reads: "Star Wars: Visions Volume 2 starts streaming May 4 on Disney Plus, featuring nine new animated shorts from nine studios from across the globe."
The studios in question are shown in an image (see below), and include big names in British animation studio Aardman, and Irish studio Cartoon Saloon. So, could we be about to see a claymation Star Wars alien, or a unique 2D cartoon character version of a Star Wars droid? We can only hope.
It's a truly eclectic and international line up for Visions season 2. The other studios involved are: Triggerfish (South Africa), Punkrobot (Chile), El Guiri Studios (Spain), 88 Pictures (India), Studio La Cachette (France), D'art Shtajio (Japan), and Studio Mir (South Korea).
Executive producer of the show, James Waugh, said: "We always saw Star Wars: Visions as a framework for celebratory expressions of the franchise from some of the best creators working today. Animation is in a global renaissance, and we're constantly staggered by the amount of creativity pushing the medium forward."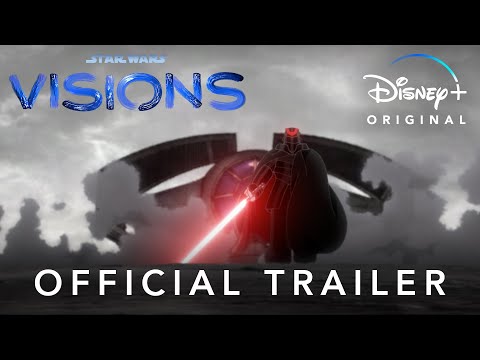 "With Volume 2, we expanded our canvas to take audiences on a global tour of some of the most talented creators from around the world," he added. "Every short is incredible, full of heart, scope, imagination, and the values that make stories distinctly Star Wars — all while opening up bold new ways of seeing what a Star Wars story can be."
For more from Star Wars, check out our guides to shows like Andor season 2 release date, The Mandalorian season 3 release date, and The Acolyte release date. Or, learn about Star Wars characters like Darth Vader, Han Solo, and Obi-Wan Kenobi.