On the one hand, Star Wars is awesome and we're never going to turn down the chance to have more of it. On the other, it does seem like there's an infinite number of new Star Wars movies on the horizon, and no one is quite sure what's going on.
Earlier in the year, at Star Wars Celebration, we officially had word that three new Star Wars movies would be coming between 2026 and 2027. These new movies will be a Rey sequel, a prequel about the origins of the Force, and a cinematic conclusion to the current main batch of Star Wars series. OK, cool.
Then, over the past few months, things have really ramped up. Director Shawn Levy (from Stranger Things and the upcoming Marvel movie Deadpool 3) has said he'll be taking a trip to George Lucas' universe, and this week Taika Waititi gave a similarly optimistic update, saying he's still on track to direct a film, too. But wait! That's not all.
We also had the recent news that instead of being a TV series, Donald Glover's Lando project is being lined up as a film. Then, there's also Rian Johnson's potential trilogy. Whenever he or Star Wars architect Katheleen Kennedy is asked about the status of this, it's always a 'not right now, but maybe in the future'.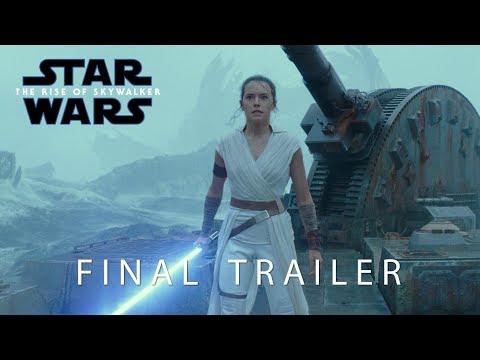 That takes us to (deep breath): three confirmed movies with release dates, three other movies in active development with no release date, and three potential movies at some point from Johnson. That's an entire Skywalker Saga's worth of films, or, to put it another way, all of Shatner and Nimoy's Star Trek movies, plus an additional 33%.
That finally seems clear then, even if does look like the folks over at Lucasfilm are going to have a lot of work on their plate over the next five years or so creating endless new Star Wars characters. Now, as we've already said, we love Star Wars. In fact, we adore it, and we'll be decorating our Christmas trees with R2-D2-shaped baubles over the holiday season. But it does seem more than a little chaotic, and chaos isn't always good (not to mention that it's going to make figuring out how to watch the Star Wars movies in order impossible). Just look at the sequel trilogy.
The issue there was a lack of direction, focus, and interconnectedness. Each movie was desperate to do its own thing, and that isn't the right approach to take when you're trying to be a successor to the best science fiction movie trilogy ever made.
Instead, Star Wars should be learning from the mistakes of Marvel and DC: two comparably-sized cinematic franchises. Over at Marvel, we've learned that it's quality, not quantity, that sustains a franchise. From DC we've learned that coherence between movies is vital: they can't all be separate entities with completely distinct visions.
Hopefully, in the not-too-distant future, we'll learn more about the three confirmed movies, and get a timeframe for the Lando, Waititi, and Levy films, too. That'll make things feel more concrete and stable and should begin to put us at ease. But, for now, at least we've figured out how many there'll be. That feels like the bare minimum.
For more on Star Wars, check out our guide to The Mandalorian season 4 and Andor season 2. Or, see our picks for the best Star Wars villains, learn about the Star Wars cast, before seeing what's new on Disney Plus this month.