How old is Ahsoka Tano in her new Star Wars series Ahsoka? The Star Wars timeline can be a confusing one, and keeping track of characters (especially those who have been present in prequel, original trilogy, and sequel eras) can be tricky.
When it comes to the latest Star Wars series, focussed on ex-Jedi Ahsoka Tano and her hunt for Grand Admiral Thrawn, that's especially true. She's one of the best Star Wars characters in the franchise's history and has survived the Clone Wars, Order 66, a duel with Darth Vader, and the collapse of the Galactic Empire. So, what is Ahsoka's age in the new show?
How old is Ahsoka?
Ahsoka Tano is 47 years old in the Ahsoka series on Disney Plus.
Well, approximately. We know that Ahsoka Tano was born in 36 BBY, and we think Ahsoka is set around 47 years later, in 11 ABY, at the same time as The Mandalorian season 3, though this has not been officially confirmed.
Either way, Ahsoka is definitely in her mid-to-late forties during Ahsoka. That's not old for a Togruta, and extremely Force-sensitive members of the species have been known to live up until the age of 200. However, with her voice cameo in The Rise of Skywalker, it seems that Ahsoka died before she reached that age, and is dead by the time Rey fights Palpatine.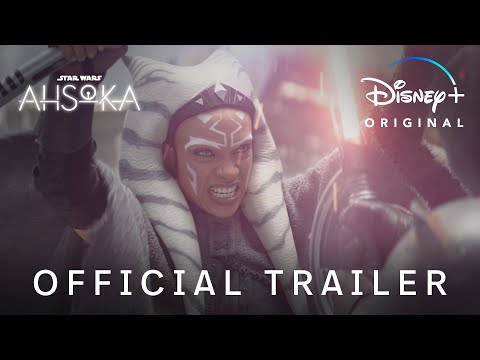 How old is Ahsoka in Clone Wars and Rebels?
In Clone Wars, when Ahsoka begins her Padawan training with Anakin, she is in her mid-teens. When she escapes Order 66, she is approximately 19.
During the events of Rebels, which takes place a decade later, Ahsoka is in her thirties.
That's all you need to know about how old Ahsoka Tano is in Ahsoka. For more, read our Ahsoka episode 3 recap and check out our explainers on Baylan Skoll, The Pathway to Peridea, and the Eye of Sion. Or, see our picks for the best Star Wars villains, and our ranking of the Star Wars movies, before keeping up to date with the Andor season 2 release date, and The Mandalorian season 4 release date.
Or, learn about: why Ahsoka survived Order 66 in the saddest way, the Jedi power she shares with Yoda, and the best Star Wars movie you've never seen, before seeing what's new on Disney Plus.