The Mandalorian continues to push forward, not only giving us our weekly dose of Pedro Pascal post The Last of Us, but also throwing additional Star Wars characters into the fold. Some of these new faces in the show, however, will be familiar to those with long-standing knowledge of the historical Star Wars cast.
The Mandalorian season 3 episode 4 has brought us a beautiful Easter egg in the form of a returning cast member, one who can be remembered from the Star Wars movies, most notably in Episodes one through three, as well as The Clone Wars TV series.
Jar Jar Binks was a character that caused something of a stir among fans, due to his CGI-heavy look and maniacal personality. Something of a Marmite character (you either loved him or hated him), most audiences thought they'd effectively seen the back of him. Until now. (Well, in a sense.)
The most recent episode of the Star Wars series, Ahmed Best, who was the performer credited with originating the controversial Jar Jar, made a hero's entrance, swooping in and helping the young Grogu escape during a flashback sequence.
The scene has elicited massive fan response, mostly with praise and joy to see the Star Wars actor return to the galaxy in the Disney Plus series. Best had faced an onslaught of intense backlash back in the early noughties due to the questionable legacy Jar Jar Binks, so it's no wonder that viewers were not only happy to see him back, but that his return is so grand.
Social media has seen been ablaze with celebratory remarks and comments since the episode hit the streaming service.
"The Mandalorian — of all the crap Ahmed Best was put through over the years- I'm legit thrilled to see that he has the most badass redemption arc," said one Tweet.
"I truly hope Ahmed Best feels more welcomed and loved by the Star Wars fandom than ever before. He deserves this and so much more!" wrote another.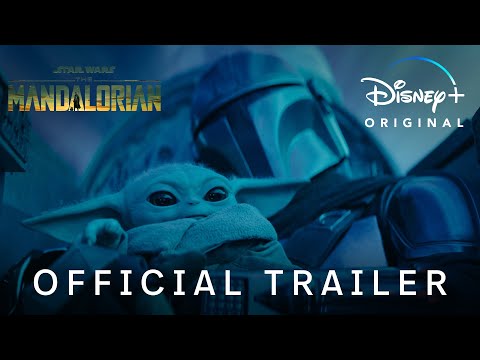 "…seeing Ahmed Best back made me cry I'm so glad he's back oh my god, welcome back," one fan wrote. "Ahmed Best playing the Jedi that saved Grogu during Order 66 was EVERYTHING.. he deserves this so much," said another.
Best's return certainly made for magical moment in the series, and we're glad he's finally getting the welcome he deserves.
For all things Mando and Star Wars, check out our guides on Mythosaurs explained, the New Republic explained, as well as our deep dive on why, despite Baby Yoda being a commercial tool, we still love him. Don't forget to take a look at the best science fiction movies you need to watch, as well as all the new movies coming out this year.