George Lucas really didn't enjoy directing the first ever Star Wars movie, A New Hope. In fact, he found the making of the Star Wars universe in one of the best science fiction movies ever so stressful that he was diagnosed with hypertension and exhaustion, and was told that he had to stop for the sake of his health.
As it turns out, even though he didn't direct the best movie in the Star Wars series, The Empire Strikes Back, he didn't find it much more enjoyable. Maybe he's just a man who's difficult to please.
Speaking with StarWars.com while reflecting on Empire, one of the best movies ever made, Lucas elaborated on his feelings toward it. "It wasn't the most fun movie to make," the filmmaker started, setting the tone.
He continued, "But it was definitely a rewarding film. It turned out well. I learned some things. I thought I could let somebody else direct the movie and still run a company and I realized that wasn't gonna be possible. So I put the company aside and stayed there with [Irvin] Kershner helping him."
As Lucas points out, he stepped out of the director's chair for Empire in order to spend more time focussing on running Lucasfilm and his visual effects company ILM. However, that didn't go to plan and Lucas ended up spending a lot of time working with the director Irvin Kershner on set still. So Lucas' plan to take a back seat was ruined, and he didn't get to direct. The worst of both worlds.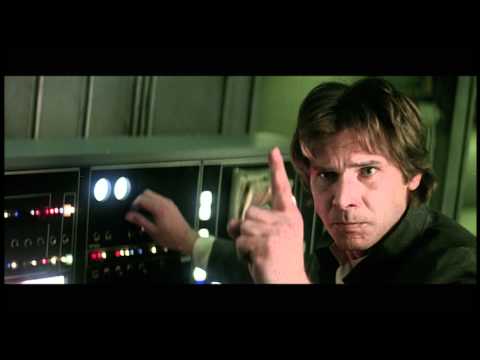 The question then becomes: did George Lucas ever enjoy making Star Wars? The director has been candid in interviews that he fundamentally doesn't enjoy directing, and he's compared it to fighting in a brutal boxing match.
"I hate directing," he said in 1980, speaking with Rolling Stone. "It's like fighting a 15-round heavyweight bout with a new opponent every day. You go to work knowing just how you want a scene to be, but by the end of the day, you're usually depressed because you didn't do a good enough job." Ouch.
For more on Star Wars, check out our guide to watching the Star Wars movies in order and see what's going on with the three new Star Wars movies. You can also learn about the Star Wars series on Disney Plus with our explainers on the upcoming Ahsoka release date and Ahsoka cast, Andor season 2 release date, and The Mandalorian season 4 release date.
If that's not enough, check out the best Star Wars movie you've never seen, and why we think Princess Leia was George Lucas' biggest mistake. Or, see all the upcoming new movies in 2023, including the Dune 2 release date.