Ahsoka has been and gone, and just like that, the galaxy feels a little empty again. But, we've spotted some concerning facts and figures related to the finale of the Star Wars series, and we reckon LucasFilm will have a very bad feeling about this.
The world of Star Wars is growing all the time, and any aspiring Jedi must go above and beyond to prove their worth now. Watching the Star Wars movies in order simply isn't enough, as there are now 12 Star Wars series to pore over, too.
Ahsoka is the latest, and while it may have focused on one of the best Star Wars characters around, the viewing figures for the finale have the show as the second lowest in the franchise.
According to Samba TV, 863,000 US households tuned in for the Ahsoka finale in its first six days on Disney Plus. Apparently, it was "older millennials" who were most keen to see how things played out between Ahsoka Tano and Grand Admiral Thrawn.
However, while those numbers may sound impressive, they're actually pretty low for a juggernaut like Star Wars. In fact, the Ahsoka finale pulled in almost half the viewers of the closer to The Mandalorian season 3, which attracted 1.5 million households. That's a whopping 42% drop from those checking out the adventures of Mando and Grogu.
But, it's not all bad: Ahsoka did clear the figures for Andor's finale by quite some distance. In fact, Andor only had 591,000 households glued to the screen, meaning Ahsoka had a huge 46% advantage in that battle. Frankly, that's a crying shame, as Andor is actually the best TV series Star Wars has ever produced.
The fact that Ahsoka has suffered such a sharp decline compared to The Mandalorian should be no reflection on the work carried out by the respective members of the Star Wars cast for this project, however. It is merely testament to the power of Baby Yoda.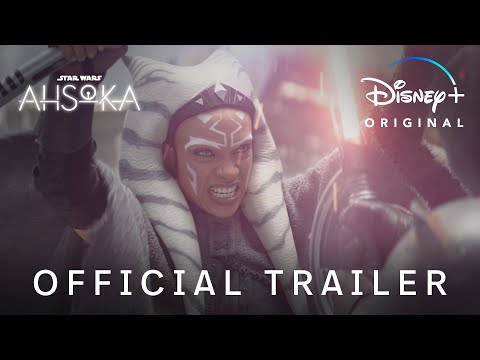 You can check out our guide to The Mandalorian season 4 release date to see what the little green guy might get up to next, or learn all about the Andor season 2 release date for more of the best show in the galaxy. You should also probably brush up on the new Star Wars movies coming your way, or if you want something a little more violent, here's our guide on Deadpool 3.